Carphone Warehouse and Best Buy shut out of Apple Watch launch?
12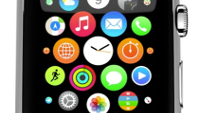 In the U.K., Carphone Warehouse CEO Graham Stapleton revealed on Tuesday that his 800 store chain will not be getting the Apple Watch, at least not during the launch of the device. Stapleton says that he would love to have the timepiece available in his stores, but says that Apple is "
going another way with it
." Based on Stapleton's comments, rumors that Best Buy will be
shut out of the Apple Watch launch on April 24th
would also appear to be true.
So what is the way that Apple is going, as alluded to by Stapleton? Last month we told you that one of Japan's trendiest department stores, Isetan, is going to sell the Apple Watch in a kiosk by a part of the store where
Tiffany and Cartier sell their pricey wares
. In London, Selfridges' flagship store is going to promote the higher priced Apple Watch Edition models using a window display.
"We would love to be able to stock the Apple Watch. I've got to be careful what I say but I think they are just going another way with it. We have not been given the opportunity."-Graham Stapleton, CEO, Carphone Warehouse
The main thing that we can take away from all of this is that Apple cannot sell its high-end watches by putting them next to the iPhone and the iPad.
A $10,000 watch needs to be sold through a different sales channel
than a $700 smartphone or $500 tablet.
Meanwhile, Piper Jaffray analyst Gene Munster says that between pre-orders and first weekend sales, Apple will unload one million watches right off the bat. By June, Munster predicts that Apple will have sold 2.3 million units. Pre-orders begin April 10th.
source:
Telegraph
via
AppleInsider