Candy Crush Saga's developer gets trolled, app stores to be flooded with "candy"-inspired games
16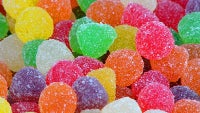 Several days ago we informed you that King, the British developer behind Candy Crush Saga,
has successfully trademarked the word "candy" in Europe
. Shortly after, Apple, on behalf of King, started filing notices to several developers, whose products contained "Candy" in their titles and infringed the trademark, that their apps have to be taken down. But it seems that the community has not remained idle. As a form of protest, a website called Candy Jam was launched. Its purpose is to unite numerous indie developers and "troll" King by releasing various games that involve "candy" both as a gameplay element and in the title.
The Candy Jam encourages developers to "make a game involving candies" and "consider using the word "candy" several times, also "scroll", "memory", "saga", "apple" and "edge" might give bonus points". Currently, more than a hundred games have been released in accordance with the initiative. CanDieCanDieCanDie, Shew it Down: Candy Crap Saga, The "Saga" Saga, ThisGameIsNotAboutCandy, CANDY on the EDGE, Candy Crush SEGA,Candy Escape Goat Saga, and Don't Let the Candies Crush You! are just a few among the plethora of games, created as a form of protest against King.
"Why? Because trademarking common words is ridiculous. Because ethics matter and because it gives us an occasion to make another game jam."
- Candy Jam says.
"King clones games while making millions over it. King bullies smaller game devs. King uses curious monetization tactics. King is disingenuous enough to say that "The banner Saga", a game about vikings and well... sagas, is a "deceptive" name. All of this screams unethical behaviour. The Candy Jam is a protest against both the system and those abusing it: King."
What's your opinion about the Candy Jam and King's "candy" trademark? Drop a line or two below and let us know!
source:
Candy Jam
via
BGR
Recommended Stories