Candy Crush Saga developer King trademarks the word "candy"
35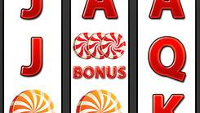 It isn't enough that King, the British developer of the hugely popular mobile game
Candy Crush Saga,
is making the kind of money that other developers can only dream about. Acting like a King, the company has found a way to squash some of its competitors. Receiving a trademark for the word "candy" as used for games and clothing by the USPTO, King has sent take down notices to those mobile apps with the word "candy" in their names.
This might seem a but unfair for those developers who have a game completely unconnected to
Candy Crush Saga
, but do have the name "candy" in its title. One such game is
All Candy Casino Slots
, developed by a very frustrated Benny Hsu. The latter points out that his game is nothing like
Candy Crush Saga
. Despite the fact that the two games are completely different, King had its legal representative send out a rather harsh letter demanding that Hsu's game be taken down.
"Your use of CANDY SLOTS in your app icon uses our CANDY trade mark exactly, for identical goods, which amounts to trade mark infringement and is likely to lead to consumer confusion and damage to our brand."
-Letter from King's attorney
Martin Schwimmer, a patent attorney and partner at Leeson Ellis, says that the reason a common word like Candy can be trademarked is that it has a strong connection to the game. Candy companies don't use the word to describe their product, only the industry that they are in. That protects them from a lawsuit against King. Schwimmer does offer some advice for game developers who receive a take down letter from King. "
Call a lawyer
," he suggests. In some cases a deal can be worked out for both titles to exist.
That, however, is not the game plan for Hsu. He plans on changing the name of his casino slots game. He says that there isn't much else a small independent developer can do.
source:
Gamezebo
via
BGR
Recommended Stories