Can you trust social media for bias-free news? U.S. Senate looking into Facebook-trending allegations
9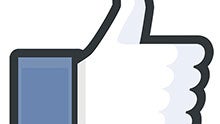 How are you most likely to get your fix of the latest news these days? Tuning in to CNN? Picking up an actual printed newspaper? That's so retro, man. For a lot of us, phones are our gateways to what's happening in the world, and
we discover the hottest stories with the help of social media
. But now there's growing concern that Facebook may be exerting its own influence over what stories it labels as trending, exhibiting some political bias in the process.
Gizmodo published a report yesterday claiming that ex-Facebook staffers admitted to an anti-conservative bias in the stories curated to appear as the top trending news articles.
Rather than relying on algorithms to display trending stories solely based on natural factors like user shares or click-throughs, these staffers say they were told to manually enhance the visibility of certain posts, often those expressing a more liberal-friendly agenda.
Now a U.S. Senate committee is investigating those allegations, saying that Facebook must be held accountable for transparency in how it presents news stories: if "trending" stories are really ones Facebook is actively promoting, users have a right to know.
Facebook has already stepped up to deny the initial Gizmodo report, saying that a review has failed to turn up any evidence that liberal-leaning posts were boosted in the matter described. The site also reiterated its formal guidelines for the trending-news review process.
Do you trust services like Facebook to act as impartial conduits to news, or do you expect some degree (even if unintentional) of bias? Do you think the Facebooks of the world could be doing more to explain just how and why certain stories are promoted? Share your thoughts with us in the comments.
source:
Reuters
,
Gizmodo