Leaked screenshots show Facebook's new "breaking news" notification app, Notify
8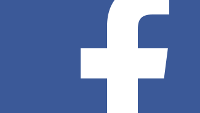 According to a new report, Facebook is almost finished with its "breaking news" mobile app called
Notify
. Called "a stand-alone mobile news publication" by
Business Insider
back in August, screenshots show that the app collects news notifications, and publishes them in one place. Users would be able to decide which people and publications (called "stations") to follow. In addition, certain topics could be chosen.
The app is rumored to be rolling out at the end of this month, and a number of publications are testing it out. Those familiar with Facebook's plans say that they are talking to these publications about the appropriate number of notifications that they should be sending out, as well as the different types. Once a story is posted by one of Facebook's partners, the notification would be sent out to those with the app who follow that publication, person, or topic.
Rumors about the app date back to August, when
talk of a "breaking news" app for Facebook first surfaced
. At the time, we were told that each notification was to contain 100 characters, and would include a URL link to the source of the story.
You can check out the screenshots for Notify by clicking on the slideshow, below.
source:
TheAwl
via
iPhonehacks