Can the Nokia Lumia 900 reinvent the Nokia brand to what it once was?
This article may contain personal views and opinion from the author.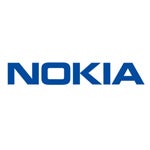 We've been Nokia fans for a long time, but it has been a rough few years for the Finnish company. In the late 1990s and early 2000s, Nokia dominated the US and global market share. We all remember the Nokia 5100 and 6100 series, one of the company's most popular phones ever. And who could forget the Nokia 8110, featured in the hit film The Matrix?
In 2002, Research In
Motion
, the maker of BlackBerry, began to get more aggressive with their smartphone marketing, and had the
insight
to attack the business and government sectors. This strategy paid off for them as RIM began to erode Nokia's stronghold in the industry.
By 2005, there was a paradigm shift in Nokia's market focus. The handset maket seemed to shift their target demographic from high end consumer and business customers, to the emerging markets, focusing on volume rather than profit. Europe, Asia, and South America have always been dominated by pre-paid customer bases, so Nokia aimed to control these markets by selling large volumes of phones, often with very few features, but for very cheap. This strategy still exists in most of the eastern global markets where handset selection is largely driven by low up front cost, where Nokia excels.
We've noticed that since 2007's introduction of Apple iPhone, Nokia has lacked much of a progressive presence in the United States and around the world. In an attempt to change course, Nokia announced last year that it was ending production of its stale Symbian OS to partner with Microsoft to release smartphones sporting Windows. Nokia's financial pains couldn't be more evident, with their stock hitting an all time low of $3.90 last week.
Nokia is now trying to completely reinvent its image with the launch of the AT&T Lumia 900 we wrote about last week. Nokia and AT&T have partnered with Microsoft to create a marketing campaign like we've never seen before. We've seen Nokia in good times and bad, and it's exciting to see such a major product launch with the hype we're seeing with the Lumia 900.
Nokia's Lumia 900 has a few things going for it:
Aggressive pricing
- AT&T and Nokia have gotten very aggressive with the pricing on the new Lumia 900. At almost half the cost of Apple's most inexpensive iPhone 4S, it gives users wanting a full featured smartphone experience an option without having to spend nearly as much up front.
Microsoft Windows
- Without a doubt, the top feature of the phone is its OS. Microsoft has done a great job of creating a solid, pleasant mobile operating system. While customer feedback isn't as good as iOS, we have to give Microsoft credit for putting out a mobile version of Windows that can rival the functionality of its biggest competitor.
Gaming niche
- While iOS and Android have put a great deal of focus into attracting the gaming community, Microsoft is going one step further to integrate the Xbox LIVE experience into their Windows Phone handsets. This is likely to attract a lot of users as Xbox LIVE already has tens of millions of subscribers.
Marketing to the power of three
- Generally we've seen handset manufacturers team up with carriers for co-branded marketing campaigns, but the Lumia 900 launch is the first time we've seen the marketing power of three. AT&T, Nokia, and Microsoft have teamed up to drive sales through Microsoft stores, Nokia stores, as well as AT&T stores. The hopes of all three is that a collective marketing effort will grab the various different demographic customer bases that each company can bring to the table.
What does all this mean? We think it is Nokia's last chance at the consumer mobile phone industry. It's unlikely Nokia is going to disappear anytime soon with their low end handset popularity in emerging markets, but this may be their last chance to prove themselves as a viable player in the lucrative smartphone business. So far we're hearing that Lumia 900 sales have been extremely strong. It appears to be a great success for Nokia, so we look forward to hearing the company discuss the product on their next financial results call.
We've been hearing from users as to opinions on the new Lumia 900 in specific, but what do you think of the impact this launch has on the overall reputation of Nokia? Can this new handset turn the direction of Nokia's struggling path?
source:
Dailyfinance