CPSC uses subpoena to seize Samsung Galaxy Note 7 that burned on a Southwest plane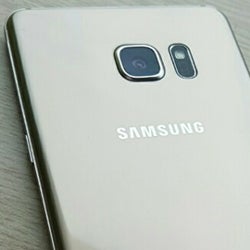 Perhaps the scariest explosion involving a replacement
Samsung Galaxy Note 7
took place last Wednesday. On that day,
a Galaxy Note 7 exploded inside a Southwest Airline jet
sitting on the tarmac in Louisville. Passengers were boarding the flight at the time of the incident, and what makes this so scary is the potential for a huge tragedy. Had that phone exploded less than a hour later, every soul on that plane would have been at risk.
Today, word leaked out that investigators with the Consumer Protection Safety Commission (CPSC), armed with a subpoena, seized the charred handset from the Louisville Fire Department on October 6th. That was the day after the incident took place. The handset technically still belonged to its owner, Brian Green, when the investigators took it and hand delivered it to a CPSC lab in Bethesda, Maryland.
The CPSC apologized for the the way it took control of the phone, saying that it usually seeks permission from the owner of a device before taking control of it. In this case, the agency says that it was acting quickly and couldn't get in touch with Mr. Green before proceeding with the seizure of the device.
Samsung has announced that it is
shutting down production of the phone
and sales of the device have been halted. Those with the recalled or replacement models of the Galaxy Note 7 are requested to turn the phone off and exchange it for a brand new Samsung Galaxy smartphone model (with a reimbursement for any price difference) or a full refund.
source:
TheVerge