CEO said SoftBank holds patent on a piece of Google Glass functionality
10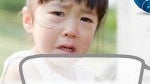 Patent filings are always a tricky situation, especially when the person or company holding the patent has a lot of money to throw at lawyers. This is why this story is one to keep on the radar. Masayoshi Son is the CEO of Japanese mobile carrier SoftBank and a billionaire as well; and, he has said that SoftBank holds the patent in Japan on one of the pieces of Google Glass functionality.
The claim comes from a talk that Son gave back in 2010 called "SoftBank Next 30-Year Vision". In it, Son describes a number of innovations that we would see in the next 30 years like shoes that would give you directions (because your shoes are the best place for that tech), and a number of innovations that would come because of cloud computing. At around 1:22:00 of the talk, Son describes a pair of glasses that would act as a translator by listening to someone, then showing you "subtitles" in the glasses. Of course, Google Glass didn't exist at the time, but Son did make sure he mentioned that SoftBank had "already taken out a patent on this -- translation glasses with captions."
This doesn't mean that SoftBank has any plans to assert this patent against Google, nor does it even mean that SoftBank holds that patent anywhere outside of Japan. But in general, it's probably pretty reasonable to assume that there will be a fair amount of patent lawsuits being brought against Google once Glass hits the market in Japan. This one is notable because it wouldn't be coming from a patent troll, but an established company with a fair amount of clout.