By the end of 2013, any mobile video chat app will work over cellular on AT&T
7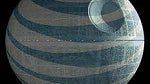 You got to admit, AT&T has managed to allow this issue to remain a festering sore spot with its customers for some time, flying in the face of common sense and what its competitors allow. Moreover, AT&T has never been upfront with its reasons for its restrictive policies about video calling over cellular.
Of course,
we know the real underlying reasons,
but AT&T's boilerplate PR announcements about the issue have not helped the carrier's image much. It has also fueled lawsuits and
formal complaints to the FCC
over the matter.
Whatever the issues of money and spectrum were (and believe us, those were
the only
drivers although spectrum/capacity was likely the more pressing culprit), it appears that AT&T has finally figured out the math and engineering to ensure that customers can utilize video calls over cellular using native apps by the end of 2013. Soon, it will not matter what rate plan you are on or what device you are using.
By mid-June, AT&T will enable all
native
video chat applications to work on Samsung, Apple and BlackBerry devices as long as they are LTE capable hardware. Through the second half of 2013, all pre-loaded video chat apps will work over cellular no matter what device or plan the customer is on. Third party apps like Skype should already work for everyone.
According to AT&T, pre-loaded video apps use more bandwidth than third-party solutions (i.e. spectrum/capacity concerns). This means
that Google's new Hangouts should work as well by the end of the year
, which while good news, cannot have too many AT&T customers very thrilled given how long they will have to wait while their friends on competing carriers are not beset by such policies.
source:
The Verge