Net neutrality complaints against AT&T expected due to FaceTime block over cellular
7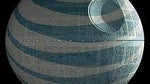 iOS 6 is just about to be unleashed and you know what that means, FaceTime over cellular will be an enabled feature on the iPhone and applicable iPads.
If you are an AT&T customer however, there are rules you must follow in order to take advantage of that feature. Namely, you must switch to one of
their Mobile Share data plans
. This was not received well across the spectrum, from customers to advocacy groups. Some believed it was not in keeping with the spirit of net neutrality. However, that was the set of rules that AT&T used when they responded. Citing the net neutrality rules set forth by the FCC, AT&T explained that it was
not doing anything wrong in blocking this feature for its customers
that are not on a shared data plan. This explanation was in response to a statement offered by Public Knowledge which asserted that "there is no technical reason why one data plan should be able to access FaceTime, and another not."
Free Press, Public Knowledge and the Open Technology Institute at New America Foundation informed AT&T of their intent to file a formal complaint against the company to the FCC. That means that they have not yet filed, perhaps hoping that AT&T will respond to the threat.
Given AT&T's response to Public Knowledge last month, we suspect that this threat of action will not yield any results. It is a fine line between a pre-loaded app like FaceTime, and a third-party app like Skype, which is not restricted. The question may be posed, would AT&T be able to thread that needle to the FCC, which of late has been leaning on the side of "openness?"
source:
GigaOM