Buzz Launcher brings Android customization to the next level with a huge theme catalog
5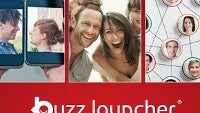 Custom launchers are a perfect way to customize your Android phone, but there is a new one in town that takes customization to the next level. Buzz Launcher is still in beta but it even now it seems like the way to go if you really care about bringing the most variety in your smartphone themes and icons.
Instead of laborously building themes on your own, Buzz Launcher simply adds a repository for user-generated content that you can freely use. It is basically a theme catalog with themes organized neatly by categories, with best theme picks. All of that gets downloaded in whole packages with widgets and everything you see on your screen to get that different new look hassle-free.
Some themes use gestures in an innovative way and some have nice icon packs, so you can use all that via Buzz now.
Of course, those who prefer building a theme on their own can do so, and then submit it to the Buzz community. It's definitely worth checking out, so take a look right below.
source:
Lifehacker