Bummer, the Note 8 and S8 Oreo update won't bring Treble support
39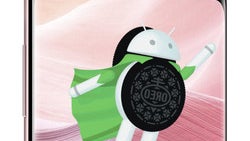 The new features that
Android 8.0 Oreo
brings aren't overwhelming, but one of them is of particular note -
Project Treble
. It is Google's final push to remedy slow Android updates by separating the basic, core Android framework, from the manufacturer image, and allow it to be updated much faster than before.
There are a few Project Treble phones currently on the market,
including
Huawei's
Mate 10
and
Mate 10 Pro
, but, unfortunately, Samsung's ultrapopular
Galaxy S8
or
Note 8
, won't be one of those after their respective Oreo updates, it seems.
An app called Termux was run on both phones, running their respective
Android 8.0 betas
, but it didn't return a "true" value, so Samsung has either decided to keep Treble in hiding until the retail Oreo update version hits the handsets, or the Galaxy S8 and Note 8 are never meant to have their Android core split from Samsung's Experience UI overlay. Bummer.