Current entry-level smartphone processors may disappear as demand weakens
4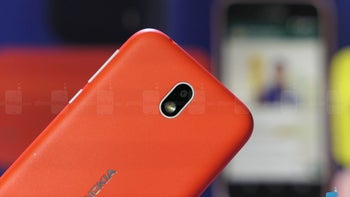 In recent times, the demand for
entry-level smartphone
processors has begun to decline, with a number of companies aiming to boost profits by focusing on more expensive devices that can provide higher profit margins, something that may eventually lead to the demise of the entry-level processor.
According to a new report, in light of the recent changes in demand, the likes of Qualcomm and MediaTek are now increasing their focus on more powerful AI chips that can attract the attention of manufacturers and, ultimately, justify higher pricing. In addition to this,
Qualcomm
is also attempting to bridge the gap between premium and mid-range smartphones, something that will allow brands to create new devices which are positioned just below flagship models – the Snapdragon 710 processor is a clear example of this strategy.
MediaTek
, on the other hand, has decreased its focus on high-end performance processors due to a lack of growth and has instead switched its resources over to the development of new mid-range processors that have shown significant progress in recent times and are expected to lead to strong sales performance during Q2 2018.
Ultimately, the lack of focus on entry-level processors doesn't mean low-cost smartphones are about to disappear, it simply means that the standard of performance that is expected from them is continuing to rise, something that was reflected very clearly in a recent leak. After all, until now, Qualcomm's Snapdragon 200 series has focused on truly budget smartphones but going forward it appears the more powerful Snapdragon 400 series will be taking over this role thanks to the upcoming
Snapdragon 429 and 439
which are designed to work with
Android Go devices
.
Overall, aside from the adjustments at the lower end of the smartphone market, the way companies cater towards more premium devices is expected to remain largely unchanged. However, as demand for more powerful processors continues to grow, the likes of Qualcomm may eventually choose to create an even more premium line in order to cater for
flagship
requirements, although considering the recently-created Snapdragon 700 series, this seems unlikely at the moment.