Broadcom and Chinese suppliers could emerge as key LTE alternatives to Qualcomm in 2014, mobile processor market keeps growing
3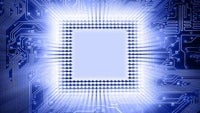 Strategy Analytics published a report on the state of the mobile application processor and baseband solutions market in Q3 2013. The report also contains some early predictions on how the silicon market could reshape itself next year.
Minor players might shake Qualcomm's stronghold on the LTE market in 2014
Notably, Strategy Analytics believes that companies such as US chipmaker Broadcom and Chinese state-owned baseband suppliers - RDA Microlelectronics, Spreadtrum - have the potential to shake Qualcomm's stronghold on the LTE market in 2014. SA analyst Stuart Robinson thinks that 2014 will be an important year for Broadcom, which depends on a successful LTE plan to secure its Mobile & Wireless division's future. Luckily, such a plan might be already in a mass-production stage.
As early as January 2013
, the chipmaker announced its LTE-Advanced modem, set to debut in devices next year.
Analyst Christopher Taylor adds: "Low-cost Chinese baseband suppliers RDA Microelectronics and Spreadtrum, both of which recently received buyout offers from state-owned Tsinghua Unigroup, together ranked number two in baseband unit share terms in Q3 2013. With its low-cost advantage and strong financial back-up from Tsinghua, RDA and Spreadtrum's combination has the potential to take on global players such as Qualcomm."
That's some strong foundation for upcoming market changes. However, we believe Qualcomm will maintain its leading position in the mobile LTE SoC landscape for another 12 months, as the American chipmaker has established itself with reliable and fully featured products that outpace the competition. More on that below.
The cellular baseband processor market grew 10.3% year-over-year to reach $4.9 billion in Q3, with Qualcomm grabbing two thirds of the revenues
In the cellular baseband processor market, the top-five companies by revenue share are Qualcomm (66%), MediaTek (12%), Intel (7%), Spreadtrum and Broadcom. According to SA analyst Sravan Jundojjala, "Qualcomm's baseband revenue share increased to 66% in Q3, thanks to its stranglehold on the LTE baseband market. Over the last four years, Qualcomm spent $14 billion on R&D, which helped the company gain over 95% revenue share in the LTE baseband segment."
Indeed, with MediaTek announcing their eight-core LTE solution next January, and the aforementioned state-owned Chinese vendors
rushing to supply the largest mobile market in the world
with 4G equipment, Qualcomm will be feeling the heat next year. But, as US president Herbert Hoover said in 1930, "Competition is the incentive to progress."
The smartphone applications processor market achieved 31% year-on-year growth in Q3 2013
Another highlight from Strategy Analytics' report reflects a 31% year-on-year growth of the smartphone applications processor market in Q3 2013, sized $4.9 billion. The three top-dogs here are Qualcomm (53% revenue share), Apple (18% revenue share) and MediaTek (10% revenue share). According to analyst Stuart Robinson, Qualcomm's lead is due to "the latest Snapdragon 800 family of chips, which gained strong traction in second half flagship smartphones from Samsung, LG, Sony, Xiaomi and others." Recently, the chip-maker unveiled an even more powerful CPU –
the Snapdragon 805
. We expect to see it featured in flagship devices from the first half of 2014.
The fourth place in the ranking is for Samsung, with analyst Sravan Kundojjala stating that the Exynos 5 Octa CPU "so far has not attained the same level of success as its predecessor, the Exynos 5 Quad." According to Mr. Jundojjala, "Samsung's latest LTE-integrated Exynos chip, which started shipping from Q3 2013, can enable Samsung to go after the high-volume mid-range market in 2014, and thus regain some volume share."
LTE-hopefuls Broadcom landed the fifth spot in the smartphone AP market.
The tablet application processors market grew 30% year-on-year to reach $1.2 billion in Q3 2013
The Top 5 spots in the tablet application processors market are occupied by Apple, Qualcomm, Intel, Samsung and MediaTek, accordingly. Apple's revenue share in Q3 is 40%, followed by Qualcomm with 13% revenue share, and Intel with 8% revenue share. Sravan Kundojjala comments: "Qualcomm rose to the number two position in tablet applications processors in Q3 in revenue terms, thanks to its Google Nexus 7 2013 and Amazon Kindle Fire HDX design-wins. This is quite a dramatic change in position as the company hadn't even made it to the top-five just two quarters ago."
In conclusion
Overall, 2014 is shaping up to be an year of changes. Not necessarily of the dramatic kind, but substantial ones. Let's not forget that, apart from the shifts in silicon market power provoked by fresh LTE-players, 64-bit mobile computing will really take off next year. Why?
Because Apple caught chipmakers off-guard with its A7 CPU
, and that's the kind of competition the iPhone maker aspires to ignite on a strong year.
source: Strategy Analytics via
Electronics Weekly