"Substantial" evidence accuses Qualcomm of price-fixing in China, but is China secretly "fixing" the chip-maker?
17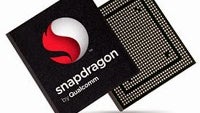 American chip-maker Qualcomm Inc. has gotten an unfortunate mention in a China Daily report on the expansion of the People's Republic's Antitrust office. Apparently, the company which was recently voted
the 13th best place for work in the USA
, and has been very successful with its Snapdragon mobile chip-sets, is under investigation for price-fixing by China's National Development and Reform Commission.
The silicone giant is aware of the Chinese antitrust probe since late November, and allegedly collaborated with the NDRC in the investigation, although it states that it hasn't been informed of charges for violating anti-monopoly law. However, Xu Kunlin, head of the department of price supervision at the agency, said that the probe obtained "substantial evidence against" Qualcomm. No further details are available at the moment, as such matters usually are kept confidential.
However, a little digging behind the scenes uncovers an elaborate web of political and business interests, with Qualcomm's market pursuits and Chinese carriers' plans for nation-wide LTE deployment at its core. Allegedly, the three largest Chinese telecoms – China Mobile, China Unicom, and China Telecom are preparing to invest more than $16.4 billion dollars in the infrastructure and equipment needed to deploy LTE networks across the country next year. Seeing that all three of them are state-owned, it's not exactly surprising that the Chinese government will not allow a foreign company to simply show up with its fancy technology and reap an easy fortune.
Too easy, in fact, as according to Alen Lin from BNP Paribas in Hong Kong, Qualcomm is projected to remain the sole chip-set provider whose solutions can support both 3G and 4G handsets, at Chinese market scale, for the first six to nine months of 2014. Other notable manufacturers, such as Broadcom, Intel, Nvidia, and even MediaTek are yet to catch up with competitive products, although the latter is allegedly set to reveal an octa-core LTE-compatible chip-set in January. This is likely to be a game-changer for the growing Taiwanese manufacturer, and another
formidable threat to Qualcomm's Chinese pursuits
.
While that's hardly enough to scare an enterprising American company away, Chinese government intervention may crack open another can of worms. In recent months, the People's government has increased its efforts to use market power to promote local software and hardware manufacturers. Affiliated organizations have spent nearly $3 billion on buying Chinese mobile chipmakers Spreadtrum Communications Inc and RDA Microelectronics Inc, whose technology competes with Qualcomm's.
With all of this taken into account, the ongoing anti-trust probe suspiciously looks like a government machination to ensure China's technological industry will gain an upper hand in negotiations ahead of the 4G expansion.
Source:
China Daily
via
Reuters
,
more
Recommended Stories