Broadcom shows off the smallest LTE-Advanced modem yet
5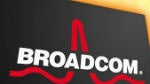 Just yesterday, there was some concern that LTE-Advanced modems, while adding a whole lot of speed to your mobile device (assuming a capable network), would also be
adding some bulk
. This will surely happen, but luckily, technology always finds a way to get smaller and smaller, and today Broadcom proved that trend by showing off the world's smallest LTE-Advanced modem yet.
The new modem is the Broadcom BCM21892, which is aiming to really put some pressure on the competition, especially Qualcomm. The BCM21892 is planned for use in top-of-the-line smartphones and tablets, combining a full cellular baseband with a world-band radio, and all at a size
35% smaller
than the competition.
In addition to the smaller size, the modem will offer LTE speeds up to 150Mbps (on networks that can handle it), as well as Voice over LTE (VoLTE). The big news there is that Broadcom claims the modem will be able to offer
VoLTE services that use 40% less power than a WCDMA call
. That's big news for those of us looking to ditch the old standard for voice calls and move to full VoIP networks (like the
fabled Google Wireless
carrier).
The bad news is that we shouldn't expect to see this modem in devices until 2014, when it hits full production. So, Qualcomm and other mobile modem makers have some time to catch up.
Broadcom Introduces Industry's Smallest 4G LTE-Advanced Modem for Smartphone and Tablet Market
New Solution with Integrated Radio and Support for All 3GPP Standards – including TD-SCDMA – Enables Global Roaming and Carrier Aggregation
IRVINE, Calif. – February 12, 2013
News Highlights:
-- 28nm 4G LTE modem with integrated radio and cellular baseband reduces board area by approximately 35 percent
-- Solution supports all 3GPP standards technologies including 4G LTE-Advanced with carrier aggregation, HSPA+, TD-SCDMA and EDGE/GSM
-- Integrated IMS/VoLTE capability allows operators to deploy HD voice and other advanced features
-- Carrier aggregation enables operators to combine frequency bands and deliver peak 4G LTE speeds
Broadcom Corporation (NASDAQ: BRCM), a global innovation leader in semiconductor solutions for wired and wireless communications, today introduced the industry's smallest 4G LTE-Advanced modem. Designed for the 4G LTE market, Broadcom's multi-mode, multi-band solution – the BCM21892 – delivers the features, power and performance capabilities for the development of next generation 4G LTE smartphones and tablets. Broadcom will showcase its 4G LTE innovations at the upcoming Mobile World Congress show in Barcelona, February 25-28. For more news, visit Broadcom's Newsroom.
Compliant with all 3GPP specifications, the BCM21892 combines a full-featured cellular baseband with a world-band radio in a footprint that is approximately 35 percent smaller than current industry solutions. Advanced power management techniques save up to 25 percent of the power typically consumed during data transmissions to the network. The new modem also supports LTE Category 4 speeds of 150Mbps1, operates in any 3GPP network and performs seamless hand-offs between the various 4G LTE, 3G and 2G interface technologies.
"Broadcom's new 4G LTE modem combined with our Wi-Fi, Bluetooth, GPS and NFC technologies gives OEMs all the communications technologies needed to build advanced devices that will offer consumers the features, speed and functionality they demand in their next smartphone purchase," said Robert A. Rango, Broadcom
1 LTE Category 4 speeds of 150Mbps in 20MHz of spectrum or through carrier aggregation of multiple smaller spectrum bands Executive Vice President and General Manager, Mobile and Wireless Group. "Broadcom's 4G LTE modem will also help carriers drive new 4G LTE features, such as carrier aggregation, into commercial networks."
According to Peter Cooney, ABI Research, "4G LTE coverage is clearly seen as a competitive differentiator by carriers to meet consumer demand for better performance, and as network rollouts accelerate worldwide, manufacturers are responding with products for these markets. Based on its success in executing and integrating baseband processors, Broadcom is well positioned to deliver the latest mobile broadband technologies for these next generation devices."
To support operators' evolution to 4G LTE networks, the BCM21892 features the following:
-- A baseband with support for all current 3GPP standards technologies including LTE FDD and TDD, LTE-Advanced with carrier aggregation, HSPA+, TD-SCDMA and EDGE/GSM.
-- An integrated world-band radio that can support virtually any designated 3GPP LTE frequency band and combination, a critical capability as operators prepare their networks for 4G LTE roaming. The radio also deploys advanced power management techniques that can save up to 25 percent of the power typically used when sending data to the network.
-- A Voice over LTE (VoLTE) solution that enables high-definition voice calls over a mobile broadband connection – a key requirement of operators as they transition from legacy networks. Broadcom's VoLTE service consumes approximately 40 percent less power than a comparable WCDMA voice call.
-- Enhanced interoperability with Broadcom's wireless coexistence technology, which minimizes the possibility of radio interference between Wi-Fi, Bluetooth and 4G LTE, and enables carriers to provide a richer Wi-Fi offload experience.
-- Ability to interface with a broad range of stand-alone applications processors, allowing OEMs to design the 4G LTE solution into a wide variety of mobile devices.
Availability:
BCM21892 is now sampling to early access customers, with anticipated production in 2014.
For ongoing news, visit Broadcom's Newsroom, read the B-Connected Blog, or visit Facebook or Twitter. And to stay connected, subscribe to Broadcom's RSS Feed.
About Broadcom
Broadcom Corporation (NASDAQ: BRCM), a FORTUNE 500® company, is a global leader and innovator in semiconductor solutions for wired and wireless communications. Broadcom® products seamlessly deliver voice, video, data and multimedia connectivity in the home, office and mobile environments. With the industry's broadest portfolio of state-of-the-art system-on-a-chip and embedded software solutions, Broadcom is changing the world by Connecting everything®. For more information, go to www.broadcom.com.