Breaking News: NBC to drop Breaking News app on December 31st
3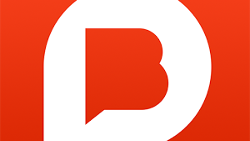 Wall Street traders, journalists, politicians and news junkies used to rely on the "Breaking News" app to deliver top stories over their phones, tablets, Twitter feeds and websites before they could be found anywhere else. But NBC announced today that the Breaking News alert service was unable to convert its popularity into tangible revenues.
Breaking News' General Manager Cory Bergman announced the closing on his Twitter page. While NBCUniversal says that it will try to find places for Breaking News personnel to hang their hats at NBC once the new year begins, Bergman's tweets implore other companies to hire those who worked for Breaking News.
The concept of offering red hot breaking news seems like such a natural fit for the various platforms. The problem though, is that it is competing with free sources of news including radio and television. Bergman said that Breaking News was designed to help users like people and companies make smarter decisions. The service wasn't made to generate clicks which meant that advertising on Breaking News wasn't destined to generate the amount of revenue necessary to sustain operations.
"We're true believers of news that isn't designed for clicks, but a service that helps people and companies make smarter, safer decisions. As we discovered, such a model doesn't fit with advertising, and despite a surge of interest in our premium data, the money has run out."-Cory Bergman, General Manager, Breaking News
Breaking News last day will be December 31st.
source:
@corybergman
via
CNNMoney