Brainteaser reimagined: the remastered Myst game has finally hit the Play Store!
2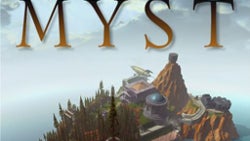 Most gamers that are a bit... wiser remember fondly of the game, called Myst. Released in 1993, the game was filled with brain-twisting logical puzzles and amazing machines, spread across a beautiful and mysterious world. Like many timeless adventure games of its time, Myst has refused to die over the years, while being remade and ported for various platforms. Naturally, it made its way to mobile as well.
The new realMyst is a re-mastered and optimized version of the original. As the name implies, the world looks much more immersive, and it is now an actual 3D environment, which you move through — the original Myst back in the day was just a collection of still images, which the user had to scroll through (much like the hidden object games that infest the app stores today).
The game has been on the App Store for a while now, but finally made the jump to Android. You can have it for $6.99. Good luck with following the walkth... we mean solving the puzzles!