Bluetooth 4.0LE coming to all WP8 Nokia Lumia devices
18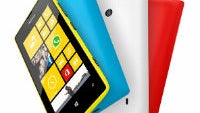 It is possible that Microsoft is planning to add official Bluetooth 4.0 low-energy support to Windows Phone with the 8.1 update that is due out early in 2014, but there has been no confirmation on that one way or another. But, that may not matter, because Nokia is taking that job on itself; and, since Nokia covers about 95% of the Windows Phone ecosystem, that should be all you need.
Nokia has already added Bluetooth 4.0 LE support to the Lumia 520, 620, 625, and 720 with the "Amber" update; and now, Nokia has confirmed that the rest of its Windows Phone 8 devices will be getting the same support with the upcoming "Black" update. The full support page answer reads:
Bluetooth LE allows you to connect your phone with special accessories like heart rate monitors. While doing that, thanks to Bluetooth LE connection, the accessory battery will last much longer, up to months.
It is already available for 520, 620, 625, and 720 with Amber. With Lumia Black software update, Bluetooth LE will be enabled across the full WP8 Lumia range.
Unfortunately, there is no word on when the "Black" update will be rolling out. All we know right now is that the Nokia Black software will be loaded on the
Nokia Lumia 1520
, but Nokia hasn't even announced the release date for that device yet. The Black update is expected to also include camera improvements, the new
Glance
feature, and more.