Bloomberg: this is why the iPhone 8/Plus come at a higher price
30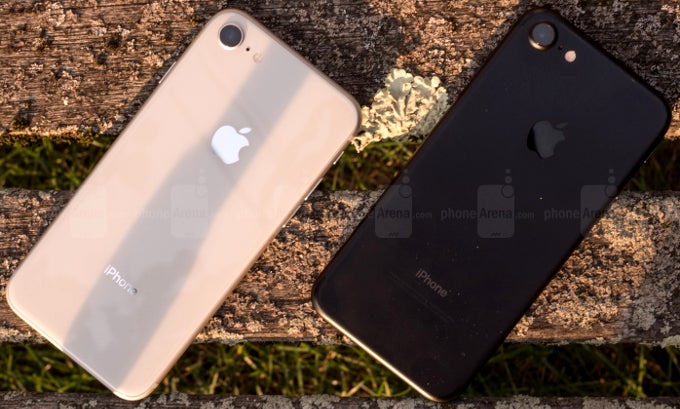 The research arm of IHS, with its rich connection among smartphone suppliers in China, is probably the most credible name when it comes to bill of materials (BOM) calculations, or, simply, how much does a phone cost to make. This is why Bloomberg's Mark Gurman, a well-versed Apple analyst, cites the latest IHS Markit breakdown of the
iPhone 8
's BOM when determining if Apple is still making the same money out of an iPhone as before.
Apple invested heavily in the camera capabilities of the iPhone 8 Plus
It turns out that, yes, the new high-end glass chassis and the 10nm Bionic chipset, as well as doubling the basic storage amount did add to the cost - 64GB iPhone 8 costs $247.51 to make, up from $237.94 for the 32GB
iPhone 7
- but Apple bumped the price to $699 from $649, so in the end the BOM remains 35% of the retail price, just as before. As for the
iPhone 8 Plus
, the parts that go into it, and their assembly, cost $295.44, according to IHS, up from $270.88 for the iPhone 7 Plus, yet the new model costs more in the store, too.
Apparently, the new
A11 Bionic
processor with its homebrew graphics subsystem and AR co-processor costs $5 apiece more to make in bulk, despite the tens of millions of units that will be ordered by Apple. Doubling the storage from 32GB to 64GB is $6 more, while the new and improved camera set in the 8 Plus goes for $32.50. The most expensive part, as usual, is the display, which costs about $52.50 in the larger iPhone, but this year the Gorilla Glass enclosure is almost on par with the screen panel costs, at $51. Overall, the new chassis materials, the increase in basic storage, the faster chipset, and the new cameras are to blame for the extra fifty that Apple charges for the iPhone 8 and 8 Plus this year.