Bloomberg: Google's VR platform Daydream to launch within weeks
17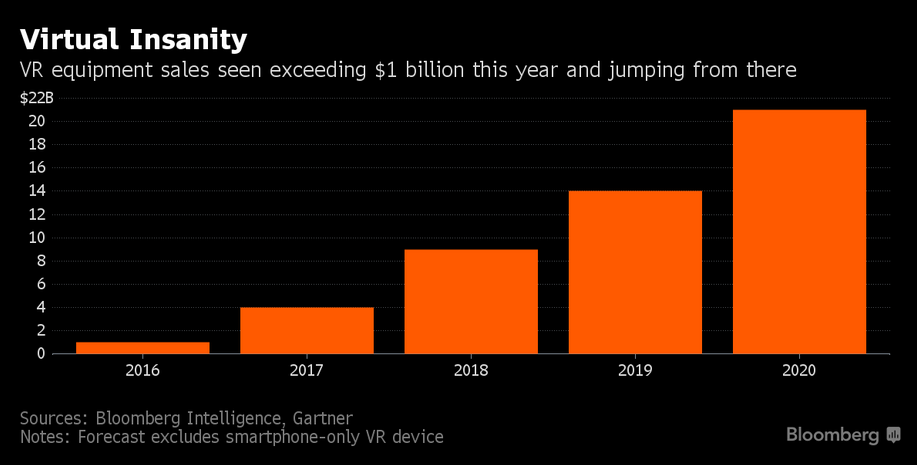 VR equipment revenue will rise from $1 billion this year to $20 billion by 2020 according to Gartner
Back in May, during Google I/O,
the company introduced Daydream, its platform for VR
. According to a report published today by Bloomberg, Google has started sending out an update to Android users so that the operating system will support Daydream. Google is now expected to launch the platform in a matter of weeks.
Google has been investing in content from Hulu and certain YouTube stars. YouTube and HBO will be among the streaming apps that Daydream users will be able to turn to for VR video, along with sports-related content from Major League Baseball and the NBA. Video game companies have also teamed up with Google to make sure that the platform offers enough different VR options for consumers. After all, the more content that Google can provide to consumers through Daydream, the more VR users will be attracted to it and make it the preferred VR portal.
Besides offering a virtual storefront that will hawk apps, games and video clips, Daydream will also provide manufacturers with reference designs and specs. The idea is to give consumers a uniform VR experience that they can rely on when they see the Daydream logo. Besides offering these designs to other companies,
Google plans on selling its own hardware
as well.
This is just the beginning for VR. According to research firm Gartner, VR equipment sales will hit $1 billion this year and soar to nearly $20 billion by 2020.
source:
Bloomberg