Blind camera comparison results: iPhone 8 Plus vs Galaxy Note 8
42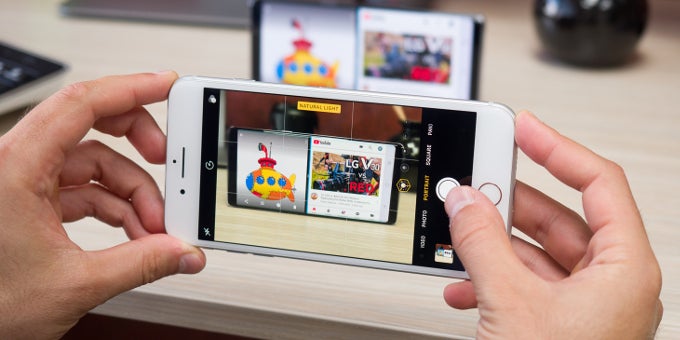 But instead of us telling you what we think about the pictures, we simply took the pictures and asked you to tell us which picture you think looks better.
The idea was simple: everyone has preferences for one brand or another, but in a blind comparison you don't know which photo comes from which device. It's the best way to be objective in testing a camera.
Let's remove that blindfold...
Of course, in different situations the two phones perform differently. We tried to take pictures in various conditions, so that the results end up being useful and representative. And the results are in...
Color and Exposure

Your votes put the Apple iPhone 8 way ahead of the Galaxy Note 8 when it comes to the colors and exposure of pictures. Photos on the iPhone look livelier, well exposed, and automatic HDR kicks in when it's needed, while the Note 8 has comparatively dull colors and pictures look slightly underexposed.















Dynamic Range
The Galaxy Note 8 wins this round: it's clear that the picture on the iPhone has burned highlights that don't look great.
Sharpness, Detail and Noise
Your votes rightly put the Galaxy Note 8 ahead of the iPhone in terms of resolved detail: everything looks crisper on the Note 8 and you can read a lot of the text that is simply impossible to read on the iPhone.
Portrait
It's a draw! We will do more detailed blind comparisons with portraiture in mind as this is a very interesting topic.
Selfie
The Galaxy Note 8 selfie looks plain bad: the skin on my face lacks detail and structure, and overall the picture lacks in sharpness. The iPhone does a much better job, according to your votes.