Blackphone maker fires back at BlackBerry's "inadequate" privacy allegations
15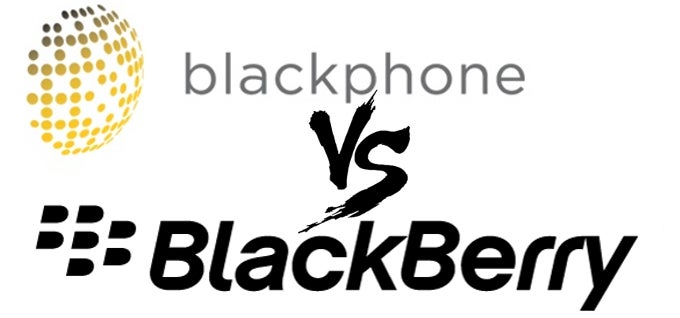 BlackBerry's
accusations against the maker of the security-centric Blackphone, SGP Techonologies
, came like a bolt out of the blue, but it seems that the latter gives as good as it gets. Although BlackBerry denounced the "inferior" level of security that the
Blackphone
came with and condemned it as pretty "inadequate" for enterprise and business users, the manufacturer of the Blackphone answered BlackBerry's claims and revealed that it does not feel threatened by the Ontario-based former giant at all.
The SGP Technologies startup stated that it recognizes BlackBerry's major contribution and leading role in the market of security mobile solutions, but it also took a jab at John Chen's company by saying that this happened roughly a decade ago. As per SGP Technologies, BlackBerry has succumbed to a
"betrayal of the objectives of privacy"
, because it was found out that the company
"was willing to compromise its integrity if sufficient pressure was applied"
by government structures.
"That, along with the restrictive platform architecture, lack of widespread adoption by third parties, and shifting priorities among large enterprise customers, all closed the book on RIM, and the precipitous decline in its fortunes — well-documented by the press — began,"
SGP's rejoindering blog post reveals.
As per the Blackphone and its security capabilities, the maker states that although the super-secure device is its first one on the market, it totes a perfect balance between the platform and the level of security solutions. In addition, the phone and the platform have been lauded as superior to what BlackBerry has to offer. For starters, the Silent Phone peer-to-peer system, which enables fully-encrypted voice calls between its users, is allegedly spy-proof against intruders. That is in stark contrast with BlackBerry's BES-powered BBM Voice service, which is run through a unified data center, SGP also claims.

"RIM made it technically possible for the formerly-secret encrypted messages to be decrypted and viewed"
SGP's final punch is aimed at BlackBerry's BB OS – the startup claims it's
"not asking people to adopt a failed and dying platform in order to have maximum interoperability with an MDM"
. The maker of the Blackphone also claimed that it is currently working on a family of devices and its own secure tablet, which will
"play nicely with a variety of ecosystems."
Several years ago, this verbal battle would have resembled the Biblical battle between David and Goliath, but nowadays the situation is a lot different – we are viewing both BlackBerry and SGP Technologies as equals, who are about to clench their fists in a battle for the mobile security market.
source:
Medium
via
BerryReview