Blackberry dropping out of smartphone top 10 brands in Q1, replaced by Chinese CoolPad
24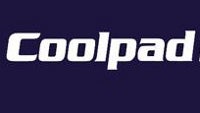 Times are a-changin'. And doing so quickly. BlackBerry, the world's second largest smartphone maker in 2010, has now dropped out of the global top 10 smartphone makers list and is replaced by a company you may have never heard of - Chinese CoolPad, according to ex-Nokia executive and now analyst Tomi Ahonen.
In terms of smartphone units sold in the past first quarter of 2013, CoolPad sold more than Nokia and BlackBerry and is likely to enter the top 10 of world's manufacturers at number 9 with 6.8 million smartphones sold, above Nokia. This would mean that BlackBerry with sales of around 6 million is left out of the top 10.
And if you look at the top 10 ranking right now, it's dominated by Asian brands. There are four Chinese smartphone makers alone - Huawei, ZTE, Lenovo and now CoolPad. Of course first comes the South Asian giant Samsung, and LG is also in a surprisingly strong position recently, having sold 10.3 million smartphones in Q1 2013.
What's also interesting is that Nokia which is often said to have technically created the smartphone and which dominated smartphones for years on, is now likely to be at the last place in the top 10 list and it's even possible to see it drop out of the list soon, if Lumia sales don't pick up pace.
As for the Chinese phone makers, it seems they have only started their growth and have plenty of possibilities to expand in the future ahead.
source:
Communities Dominate Brands