BlackBerry takes a loss for the first quarter, devices sales struggling, software sales strong
33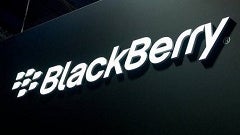 For its fiscal quarter ending May 31st, BlackBerry announced it took a net loss of $670 million, largely due to taking a charge against a long-standing asset impairment, which accounted for $501 million of that loss.
Goodwill took a hit, adding another $57 million in red ink, and finally, $41 million in inventory had to be written off as well.
Asset impairments can be anything from technology obsolescence, or a decline in utility of a manufacturing facility. The goodwill write-down is something BlackBerry has been dealing with since it found itself flat-footed against the iPhone 10 years ago.
The $41 million in inventory puts a black mark against CEO John Chen's commitment to make the hardware side of the business profitable again. On the bright side, software and services revenues were up from the previous quarter, from $153 million to $166 million.
However, overall revenue of $400 million missed targets of $471 million by a Canadian mile, down 13% from last quarter. Despite these setbacks, Waterloo has managed to trim forecast losses on a per-share basis by better than 50%.
BlackBerry is preparing to bring two new Android-powered devices to market this year, both should undercut the
BlackBerry Priv
's price-point.
source:
Fox Business
Recommended Stories