BlackBerry reveals its own Siri-esque virtual assistant
51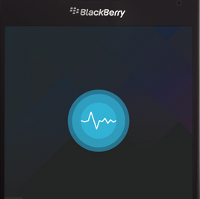 During the summer of 2012, before BlackBerry 10 was launched, there were rumors about a Siri-esque virtual assistant
that would be making his/her way to BlackBerry users
. While nothing ever came of it back then, we can tell you that today, at long last, the manufacturer has revealed
BlackBerry Assistant
. This application can comb through your email and calendar, and tell you what is trending on Twitter.
The more you use BlackBerry Assistant, the more he/she becomes familiar with how you do things. And by reading your email to you while you are behind the wheel, the voice activated virtual assistant allows you to focus on driving while still keeping you up to date. You can even ask the Assistant to mark an email as being unread, so that you can read it again later, with no distractions. Furthermore, you can set up a reminder without leaving the current page that you're on. And if you're expecting an important call, you can ask BlackBerry Assistant to notify you about phone calls only.
Of course, we expect BlackBerry Assistant to handle many of the same tasks that
Siri
,
Cortana
and
Google Now
can do with their eyes closed. BlackBerry Assistant will apparently be available starting with BlackBerry 10.3, which means that if you're holding out for the BlackBerry Passport, you will also get a chance to work with BlackBerry Assistant.
BlackBerry hasn't yet released a list of BlackBerry Assistant's features, but we're sure that will be coming down the road as we get closer to the introduction of the BlackBerry Passport, and the next build of the BlackBerry 10 OS.
source:
BlackBerry
via
Engadget