BlackBerry reports a surprise operating profit for its fiscal third quarter
32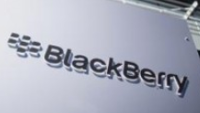 With Wall Street expecting BlackBerry to report a loss of five cents per share for its fiscal third quarter 2015 report, the resurgent manufacturer surprised analysts by reporting an operating profit of one cent per share, or six million dollars. However, the company reported lower than expected revenue of $793 million. The consensus forecast called for BlackBerry to report $936 million in revenue.for the three month period.
Despite the positive cash flow and operating profit, BlackBerry reported a net loss of $148 million or 28 cents a share, which was an improvement from the $4.4 billion or $8.37 a share it lost in last year's third quarter. After reporting the earnings on Friday, BlackBerry CEO John Chen, who has been presiding over the company's comeback, said "
Sometime in FY 2016 we'll turn profitable, and our plan is once we turn profitable, we'll sustain it
."
During its fiscal third quarter,
BlackBerry successfully launched its flagship
BlackBerry Passport
. With its 4.5-inch screen and 1440 x 1440 resolution, the wide display is made for reading spreadsheets, emails and other business documents. The unique QWERTY on the device doubles as a trackpad, and based on what you are writing, certain punctuation, symbols and numbers appear on the screen for the user to tap. The ultimate business machine runs more than a day on a single battery charge. Powered by BlackBerry 10.3.1, the device now features BlackBerry Assistant which is the manufacturers answer to Siri, Google Now and Cortana.
On Wednesday,
the throwback BlackBerry Classic was launched
, but its results didn't appear in the manufacturer's Q3 report. The Classic is designed for current 'Berry users who love their
BlackBerry Bold 9900
, but want a device running the latest BlackBerry 10.3.1 OS build. The handset brings back the trackpad and function keys.
During the quarter, BlackBerry sold 2 million phones with 1.9 million going to end-users. The stock closed on Friday at $9.99, off 9 cents a share after CEO Chen said that there is still a lot of work to be done.
"We achieved a key milestone in our eight quarter plan with positive cash flow. We also attained another important milestone in the release of our new enterprise software products and devices. Our focus now turns to expanding our distribution and driving revenue growth."-John Chen, CEO, BlackBerry
source:
USAToday