BlackBerry is considering a PlayBook tablet follow-up
12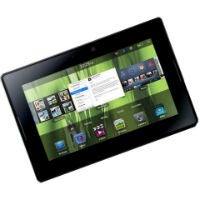 BlackBerry has a long way to go to be competitive in the smartphone world, and new CEO John Chen has said that the company will focus more on server enterprise software in order to regain its footing. But, that doesn't mean the company isn't also looking into other hardware form factors. BlackBerry is apparently open to making a follow-up to the ill-received PlayBook tablet.
Pocket-lint
spoke with BlackBerry's vice-president of global product management, Francois Mahieu, at MWC this week, and Mahieu did admit that the company would consider making another tablet. Unfortunately, it doesn't seem as though there are any immediate plans to do so anytime soon. Mahieu said about the tablet:
When we launched PlayBook, beyond the fact that everybody knows that PlayBook was no a huge success, everybody loved it. I wouldn't be surprised if we have a meeting one day and I show you a tablet. We have equity in that space, but we're not ready. We need more time.
That is vague wording to contend with in that statement, but the ultimate message is pretty simple: BlackBerry is definitely not going to be showing off a tablet in the near future.