BlackBerry acquires Movirtu; company allows one device to have business and personal number
13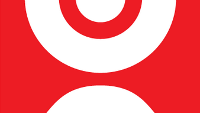 BlackBerry has acquired Movirtu for an undisclosed price. The company's Virtual SIM platform allows one handset to have a phone number for business calls, and another number for personal communications. Each number can receive separate billing for voice, text and data. With Movirtu's solution, employees can switch between business and personal calls without needing to carry additional SIM cards or devices.
Those BlackBerry units that are part of a fleet of handsets being tracked by BES, will be able to have IT policies enforced on the business line while not touching how the phone is set up for personal use.
"The acquisition of Movirtu complements our core strategy of providing additional value added services, and it will leverage our key assets, including our BES platform, along with our existing global infrastructure which is connected to a large number of mobile operators around the world."-John Chen, CEO, BlackBerry
The new services that BlackBerry will offer following the acquisition, will be made available from mobile operators. BlackBerry will make Movirtu's mobile identity system available for all mobile operating systems.
source: BlackBerry via
Crackberry