BlackBerry Remember, task app for BlackBerry 10, leaks on slide
2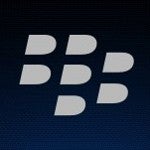 If you're a BlackBerry user and like to have your "things to do" list on your handset, you might be familiar with the BlackBerry "Task" app.
BlackBerry "Task"
is a native application designed to keep your wife from ripping you a new one because you forgot to replace the toilet seat. "Task" allows you to keep track of the progress that you've made on a certain project. There even is a "Deferred" selection for you procrastinators out there. You can even set up reminders, and it probably is better to get reminded to finish painting the house from a
BlackBerry Bold 9930
than from a bold wife who is 99 or 30.
BlackBerry Storm 9530
launch fiasco that someday
all smartphones would come buggy out of the box
, we see Heins as the type who thinks about everything. So has he brought along
Tasks
to BlackBerry 10, or are the male members of the planet about to get nagged to death?
The good news is that a leaked slide shows a new app for BlackBerry 10 called
BlackBerry Remember
and this is a revamped Tasks app that does more than the original. According to the slide, BlackBerry Remember helps you turn ideas into action by organizing content in a way that makes it easy to know what to do next (take a nap). You can set a task or goal from anywhere in your BlackBerry 10 handset, put them into groups based on projects, and keep track of what work you've done on them. You can even tag projects to make it easy to find later, and sync with the calendar on Microsoft Outlook to help you know when to start a project and when it needs to be completed. The Remember app also features integration with Evernote.
If you're planning on buying a BlackBerry 10 handset, don't forget to use BlackBerry Remember. Your health and well-being just might count on it.
source:
Crackberry