BlackBerry Priv sells out at Walmart, sends BlackBerry shares soaring
47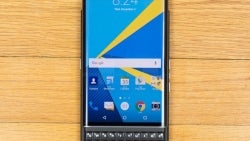 It was only a couple of days ago that Walmart - the largest retailer in the world in terms of both revenue and number of employees - announced that it has
started selling the BlackBerry Priv in the US
. In just a matter of days, it looks like Walmart has exhausted its initial stock.
At the moment, we don't have any official numbers, but unless Walmart launched the
BlackBerry Priv
with only limited quantities available, this can be considered an indication that the BlackBerry Priv is selling well. Investors also appear to be satisfied with the commercial performance of the BlackBerry Priv. Since Walmart started selling the Priv on Wednesday, BlackBerry are up 10%.
As per BlackBerry's Q3 earnings report, the company saw a 50% YoY decrease in smartphone shipments. As BlackBerry attempts to transition from a hardware to a software services company, the iconic smartphone manufacturer appears to have a lot riding on the BlackBerry Priv. In fact, according to BlackBerry CEO John Chen, the company is considering a retirement from the smartphone market should the BlackBerry Priv turn out to be unsuccessful. Fortunately for BlackBerry fans, however, these early signs show that the Priv, the company's first Android smartphone, is selling a lot better compared to previous BlackBerry smartphones.
AT&T and Amazon, the only two places where you can currently get a BlackBerry Priv smartphone in the US - excluding the company's own stores - still have the BlackBerry Priv in stock. Check out our
BlackBerry Priv review
for a detailed analysis of BlackBerry's first Android-based device.