BlackBerry PlayBook Apps Overview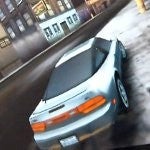 Literally being the newest kid on the block, there's a lot at stake when it comes down to the longevity of any new platform, and if history is a good indicator, the amount of quality apps can determine whether or not something will have the staying power to thrive.
Supposedly launching with some
3,000 or so apps from the onset
, the BlackBerry PlayBook is one tablet that's sure to attract a wide range of developers. As much as some people are excited about the inevitable availability of
support for Android apps
, we have to dive in and check out for ourselves what we'll see come launch day. Obviously, the
App World
is the very first stop in quickly assessing the PlayBook's capacity, but as we found out, it's still quite paltry in its available offerings
Taking a quick peek at some of the preloaded apps with the PlayBook, we're presented with only a handful of ones that take advantage of the tablet's raw speed, power, and spacious confines. For example, you've got Need For Speed Undercover showing off its graphical prowess, YouTube for all your high quality video watching needs, Bing Maps that minutely tickles the boundaries of location based services, and Word To Go that carries along the productivity aspects of the PlayBook. However, it's still missing some much needed members that would be considered as essential for anyone out there in this day in age – like dedicated first party apps from Twitter and Facebook.
Additionally, we're not all that impressed with most of the free third party options that are available in the App World seeing that they don't quite exhibit the true potential that's needed to get things rolling for a new platform. Nonetheless, we'd imagine that things will surely come around as we near its eventual launch.