BlackBerry OS 10.2 starts global rollout; update to reach the U.S. later
10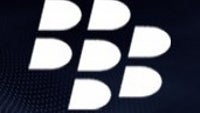 The worldwide rollout of BlackBerry OS 10.2 has been announced by the Canadian manufacturer on Wednesday. Europe, Canada, the Middle East, Africa and Asia Pacific region, but not the U.S., were listed as the initial destinations of the OS update. The devices that will be receiving the latest build are the
BlackBerry Z10
, the
BlackBerry Q10
and the
BlackBerry Q5
. The
BlackBerry Z30
comes out of the box with 10.2 pre-installed.
Among the changes in BlackBerry OS 10.2, you will find the
Priority Hub
. As the name suggests, this feature puts those conversations most important to you at the top of your inbox so that you won't have to go searching for them. Additionally, you will be able to search through your messages to find certain files and documents that you are looking for. The update also brings a more natural sound when you use your 'Berry to communicate by video using BBM. That's obviously why they named the feature
BBM Video with Natural Sound
. Sounds that you might never hear on a phone call, are captured for your ears while engaged in a video chat.
BlackBerry has always been known for its email capabilities. With BlackBerry OS 10.2, you will find email, BBM and SMS message previews while using any app. You can respond immediately, or make a single swipe to get to BlackBerry Hub and respond there. And when you think of BlackBerry, what else do you think of besides email? That's right, BlackBerry is known for its physical QWERTY keyboards. Except that we are now talking about the virtual QWERTY on both the BlackBerry Z30 and BlackBerry Z10. Thanks to the BlackBerry OS 10.2 update, the virtual keyboard on both models will make specific sounds when you hit certain keys like
shift
or
backspace
. And while we're on the subject of typing, BlackBerry has improved the copy and paste feature with this update, giving you more precise control over the cursor.
Sharing is also now easier with BlackBerry OS 10.2. Touch "share" in any app and your phone will recommend whom you should share your files with based on your past sharing habits. And
Lock Screen Notifications
mean that you can find out who is trying to reach you or leave you important news, without having to unlock the phone.
Reply Now
can automatically send an email, SMS or a message from BBM to someone whose call you are not accepting at the moment.You can write your own message or select a standard response from a list prepared by BlackBerry. And a new feature for the calendar on your BlackBerry handset, lets you send a notification to those you're meeting with, telling them that you are running late. The message offers a place where you can specify a new time for the event.
source: BlackBerry via
BerryReview