BlackBerry Enterprise Solution launched to help managing devices, Android and iOS included
5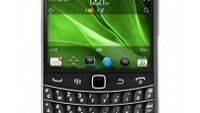 RIM's BlackBerry PlayBook hinted thatthe company might be looking into closer integration of otherplatforms and now with the launch of the multi-platform BlackBerryEnterprise Solution, 'Berry users will be able to administer not onlythe PlayBook or RIM handsets, but Android and iOS devices as well.The BlackBerry Enterprise Solution is available for both tablets and smartphone and allows to securely manage agrowing number of devices across various platforms.
To do the trick, RIM will use aseparate device management server running on ubi-Suite, whichfunctions as a virtual machine for different environment, all underthe umbrella of a single server. It is also running under the sameweb interface through which devices are accessed and activated, butyou could also administer them by updating software, locking thegadgets, resetting passwords, IT policies and overseeing apps.
Is the BlackBerry Enterprise Solution akey selling point for the BlackBerry Bold 9900? It's hard to say soas it will run across other devices as well, but it seems that RIMhas reserved some features exclusively for the new Bold. For a fullpress release with all the details of the new service, hit the link below.
source: RIM