BlackBerry Bold 9900 in white spotted and photographed
5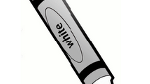 What is it about the color white that
makes a handset look more luxurious
? Take the BlackBerry Bold 9900 for instance. With a physical portrait-oriented QWERTY keyboard that many call the best ever attached to a cell phone, the device in black looks every inch the flagship model that it currently is for RIM. Make the casing and keys in white and the BlackBerry Bold 9900 looks even better.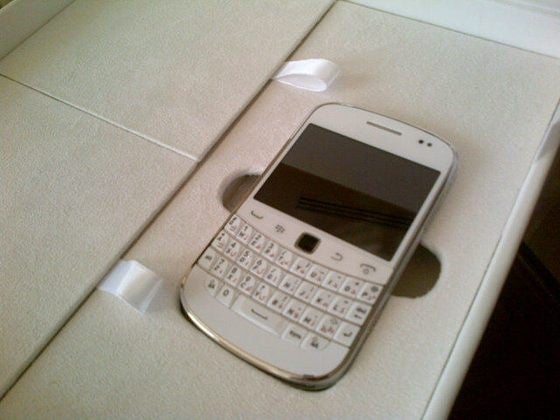 The BlackBerry Bold 9900 done "white"
The white BlackBerry Bold 9900 in the photo was spotted at a technical exhibition in Dubai, United Arab Emirates. But this is not the first time that we have seen this model looking pale. Back in August, a
T-Mobile reseller in Hungary showed a slide
that had both the black version of the BlackBerry Bold 9900 and a picture of a white version of the phone. This would seem to make the phone in the picture
an official RIM release
as opposed to it being a regular black version changed to white using an after-market conversion kit. On the other hand, outside of the T-Mobile Hungary reseller and the photo below, no one can seem to find any word at all about such a variant of the BlackBerry Bold 9900
Assuming that RIM is planning on doing the "white" thing, anyone holding out for this version of this phone?
source:
Berry-WD
(translated) via
Crackberry