BlackBerry 10.2 brings support for Facebook Home
8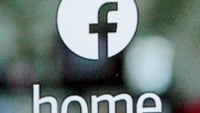 A
BlackBerry Q10
owner was messing around with a leaked build of BlackBerry 10.2, OS 10.2.0.663 to be exact, which allows some apps for Android 4.2.2 to run on a BlackBerry 10 device. One of those apps is
Facebook Home
. The less than well-received app didn't go over too well with Android users, but might find some BlackBerry 10.2 users more willing to give the launcher a chance.
Facebook Home worked smoothly on the BlackBerry Q10 with the 10.2 update installed, and even
launched sideloaded Android apps
on the phone. Perhaps the launcher will find a fan base amongst BlackBerry users after being unable to catch on with Android sporting smartphone owners who were
upset at having to give up their widgets to use it
. And it wasn't just the Facebook Home app that did poorly. The
HTC First
, the first (and possibly last) Android flavored model to come with Facebook Home pre-installed,
needed a huge price cut to 99 cents on contract
in order to finally sell some units.
source:
Crackberry