Bicyclist in NYC gets busted for using his iPhone to video a cop giving him a ticket
29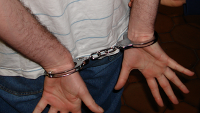 Will Paybarah is a 24-year old who lives in the Big Apple. He was riding his bicycle on March 20th when he was stopped by one of New York's Finest, who was apparently going to ticket him or warn him, for running a red light. Paybarah reached into his pocket and pulled out his trusty Apple iPhone in order to video the officer's approach, and the situation quickly escalated.
Within seconds after noticing Paybarah holding the iPhone, he was arrested even though there is no law that would forbid the filming of the event. The arrest was made by an undercover officer named Rich from the 10th Precinct. Other cops showed up and joked that they were going to handcuff Will's bike to a tree.
According to the NYPD Patrol Guide Section 212-49, cops are not supposed to interfere with picture taking, because doing do could be interpreted as censorship. But when Will, handcuffed and seated in a patrol car, asked why he was being arrested, the answer given to him by a cop was remarkable. Paybarah was told that recording a cop using an iPhone was illegal, because cops were getting shot by iPhone wielding criminals using the handset as a gun to shoot bullets through the camera lens. With a straight face, this NYPD officer said that a kid had recently shot an officer exactly in that manner.
"Members of the service will not interfere with the videotaping or the photographing of incidents in public places. Intentional interference such as blocking or obstructing cameras or harassing the photographer constitutes censorship."-NYPD Patrol Guide Section 212-49

"I was told by another officer while in the car that recording a police officer was illegal because people are using iPhones as guns and shooting cops through the camera lens...I told him that I have the right to be recording a cop and he said that there were incidents, specifically in uptown Manhattan where a kid shot a cop with his iPhone. Straight face. Very serious."-Will Paybarah
Paybarah was charged with resisting arrest, obstruction of justice, and criminal mischief. He ended up spending 13 hours in detention and was eventually sentenced to one day of community service. The NYCLU says that people in New York are absolutely allowed to film the police. In fact, the agency released a free smartphone app last year that allows users to film interactions with the cops, and then send it to the agency while it is happening.
You can check out the video taken by Paybarah by clicking on it, below.
source:
YouTube
,
Gothamist
via
Gizmodo