Beyond 2K: 12 Quad HD+ wallpapers worthy of your smartphone - November edition
1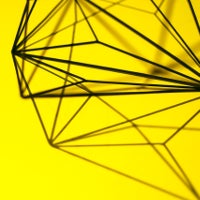 From icons packs to comprehensive launchers, there are quite a few things you can do to spruce things up with your smartphone. Unfortunately, not every operating system is as open to customizations of that caliber, but even if they were, sometimes all we need to infuse some freshness into our user experience is a change of wallpaper. Simple, right?
Yes, and no, at the same time. Indeed, if you're rocking one of them newer phones with a resolution as high as 1440 x 2560 (commonly known as Quad HD), getting your hands on legit wallpapers of as high definition is deceptively hard. That's because the most popular repositories that rank well with Google claim to have what you need, but in reality simply use software upscaling to enlarge wallpapers to look like they are Quad HD. They're not, and a closer inspection reveals that rather easily. This is where we come in.
The selection available in the gallery below is for previewing only in order to save you bandwidth and time. You can download the full version of each of the wallpapers from
HERE
. Best of all? These are all of even higher resolution than Quad HD, so you're covered.