Beware: 6 seemingly great smartphones you should NOT buy right now
59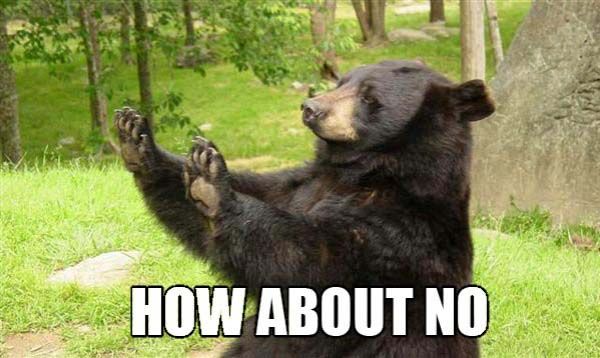 Summer is a traditionally slow period of the year when it comes to technology: there are no major new phones unveiled and big decisions are usually reserved for the fall. This, however, is usually silence before a big storm that starts around the end of August-beginning of September, just a month from now.
While these may be great devices on their own, buying them now means you will be disappointed when the new models arrive very soon
What this means is that in just around a month, a lot of the world's best devices will be replaced by brand new - more powerful and overall better phones. Naturally, if you're not in an absolute hurry to replace your old phone with a new one, it's worth waiting to see what those new phones will bring. Even if you don't like the improvements all that much, chances are that just postponing your purchase a month or so, would net you a significant discount on current generation devices that will be replaced with new ones by then.
With no further ado, here are the otherwise good devices that we usually recommend - this time, our recommendation is to hold on and NOT buy them, unless it's urgent. A month or sometimes less of patience might result in you getting a much better phone.
Samsung Galaxy Note 4
Reason

: Galaxy Note 5 is expected to be announced in just two weeks
The Samsung Galaxy Note 4 is the natural go-to choice for lovers of big phones: it's the flagship in the Samsung lineup, featuring the neat functionality of the S Pen alongside a powerful system chip and a 16-megapixel camera that we've proven multiple times is among the very best on a phone.
Yet, we don't recommend buying a Samsung Galaxy Note 4 right now, unless you're in an urgent need of a phone. Samsung is expected to unveil a brand new Galaxy Note 5 in the middle of August, with the actual release date supposedly set for the end of August. It's definitely worth waiting to see what new features the Galaxy Note 5 brings - just be patient and this will pay off!
Apple iPhone 6 and 6 Plus
Reason
: iPhone 6s family is right around the corner
The Apple iPhone 6 is another phone due for a refresh in just about a month and a half. Apple follows a yearly tradition of unveiling new iPhones in early September, and it's so predictable that this year, the announcement of the new iPhone 6s family is said to happen on September 9th. We've been hearing all sorts of rumors about the upcoming iPhone 6s and iPhone 6s Plus - some about a hugely improved new camera system that would bring nearly DSLR like quality of images, and others not so wild ones. Recent murmurs agree that there will be a camera upgrade, but not a radical one as rumored (that one could happen in 2016, though). We do, however, expect a further bump in performance and specs, all in the more or less same great aluminum design. And given all the hype that always surrounds a new iPhone launch, chances are that you'd regret having bought the iPhone 6 the moment the new iPhone 6s comes out.
Nokia Lumia 930
Reason
: Windows 10 is coming and will make older flagships obsolete
The Nokia Lumia 930 / Lumia Icon is now hard to find in many stores, but if you're still considering buying this Windows Phone flagship, we strongly recommend waiting for just a few days until July 29th when Microsoft will present its new Windows 10 family. As many as two flagships are right around the corner, and we expect nothing less than a PureView camera on at least one of them, along with the latest version of Microsoft's operating system. Again, patience is a virtue here.
Motorola Moto G (2014 Edition)
Reason
: New Moto G is expected on July 28th
Last year's Motorola Moto G consistently ends up being on the list of recommended devices for its great price and speedy, nearly stock Android experience, but a new one is coming and buying the old one might not be all that great a decision right now. We've seen countless leaks of the Moto G (2015 Edition(, and the phone will supposedly get the various design possibilities of Moto Maker, along with a nifty hardware bump. Plus, it will launch with Android 5.0 Lollipop on board and a 64-bit chip. We even have a date: July 28th, just a day before the big Windows 10 news, so do stay tuned for new announcements then.
BlackBerry Passport (and any other BlackBerry)
Reason
: The BlackBerry Venice is a great new phone that might put BlackBerry OS in the past
The BlackBerry Passport is a device that would still lure the small but loyal group of 'Berry loyalists, but even they would do better if they just wait out. BlackBerry seems to have finally decided on abandoning its own platform in favor of Android, and inside sources claim that a new BlackBerry flagship running on Android is coming in the fall. The so called BlackBerry Venice is expected to arrive in October-November, and it will be the first BlackBerry running on Android with all the great apps that come with it. The phone is said to be a slider featuring that signature BlackBerry physical keyboard. Definitely worth waiting for, isn't it?
Samsung Galaxy S5 mini
Reason
: Those looking for a 'mini' would be better off with a current-day 5-incher with modern hardware and Android Lollipop
Those in the market for a 'mini' phone might look at the current offering and just choose something like the Galaxy S5 mini. If the last year's Galaxy S5 moniker in the name hasn't already scared you away, let us point out that the Galaxy S5 mini features the not-so-good, but definitely old Samsung plastic body with fairly mediocre build quality, it runs on a terribly quaint 32-bit system chip and sports a version of TouchWiz that is known to be ridden with lag. So rather than hunting for a 'mini' per se, just look around for the current gen of 5-inch devices, or the Galaxy A series, that offer much better build quality and modern hardware.