Best truly wireless Bluetooth earphones
25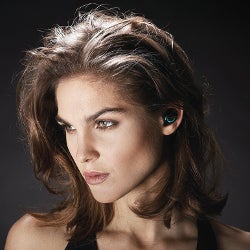 Move over,
Bluetooth headsets
and wired earphones, you are so passé this
iPhone 7
season, long live the
wireless earbud trend
that is shaping up to be the next revolution in the audio wearable, or, as they are becoming known - hearable.
Gone are the days when you had to tread along your morning jog with a cable dangling in front of you, or struggle to bench two hundred with uncomfortable neckware on. Enter the the new wireless buds that connect to your phone via Bluetooth, but also don't have any physical connection between them to worry about. Well, you still have to worry about losing one of them, but all come with dedicated charge or carry cases, so it's all about healthy habits.
We've been eyeing those experiments ever since they were still a twinkle in the eye of their creators and were housed on crowdfunding places like Kickstarter or Indiegogo, as they promised to right all wrongs with listening to personal playlists while being active. Those projects have now matured to actual products, and the big guys like Apple and Samsung also took notice, quickly overwhelming the smaller companies with similar products of their own. Check out the best of what's available or coming with the tide of the truly wireless
earbuds
revolution.