Best smartphones of MWC 2015: PhoneArena Awards
16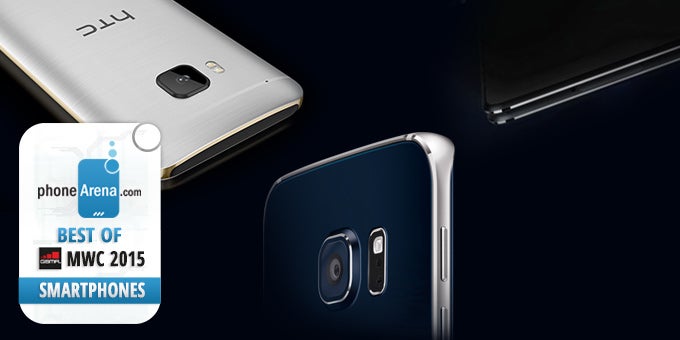 Like they say, time flies when you're having fun. This couldn't be more valid for the few days we spent at Mobile World Congress in Barcelona. As much as we wish it wasn't so, we now have to pack our gear and leave Nerdland behind. Before we do that, however, we think we should wrap up our coverage with a list of the best phones we saw at MWC 2015. And if you've been following our coverage, you surely know that we saw dozens of new handsets on display during the show. Nevertheless, it took us just a few moments to pick our favorites.
Samsung Galaxy S6 and S6 edge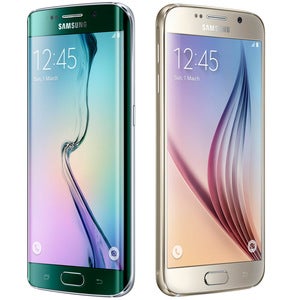 No surprises at the top spot, folks. Without a doubt, the most exciting smartphones announced at MWC were the
Samsung Galaxy S6
and the
Galaxy S6 edge
– Samsung's new flagship Android phones. And why would they not deserve to be ranked numero uno? Built of glass and metal, the two phones grab your attention the moment you see them. At that, the S6 edge is even better than its counterpart thanks to its dual-curved display – a truly outstanding design feature. But what's inside them also counts. Specs-wise, the Samsung Galaxy S6 and S6 edge stand on the top of the Android food chain. With their QHD displays, octa-core Exynos SoCs, ultra-fast storage, 3GB of energy-efficient RAM, and, no less importantly, their 16MP optically stabilized cameras, these are the new Android phones to beat.
HTC One M9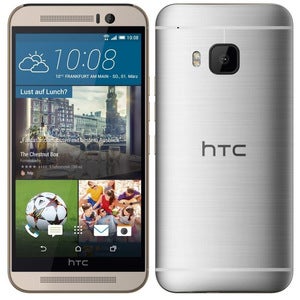 On one hand, the HTC One M9 does not differ all that much from its predecessor, the One M8. But on the other, perhaps is doesn't have to – after all, HTC's 2014 flagship was one of last year's best phones. Although it did leave room for improvement, especially in the camera department. Well, perhaps HTC has taken note of that as the HTC One M9 sports an upgraded 20MP camera, while the UltraPixel cam now resides at the front. Under the hood we find hardware worthy of a flagship smartphone, including a Snapdragon 810 chip, 3GB of DDR4 RAM, and 32GB of storage. And if that's not enough, a pair of front-facing stereo speakers with dedicated amps get the party started.
Lenovo Vibe Shot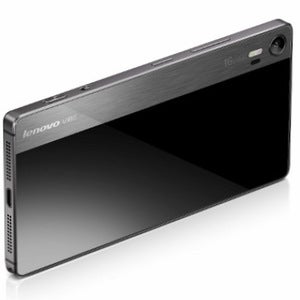 Surprised to see a Lenovo smartphone in a pick of this kind? Well, you better get used to it as the company's product should not be underestimated. At MWC, we had the chance to get our hands on the
Lenovo Vibe Shot
, and while the phone isn't a flagship, it is one of the better mid-rangers we've come across lately. Its main selling point – the 16MP camera with optical image stabilization, tri-color LED flash, and IR-assisted autofocus. Meanwhile, there's a trendy 8 MP camera on the front for presentable selfies. The Snapdragon 615 chipset, 32GB of storage, and high-grade build materials complete the whole package. Not bad for a 350-dollar smartphone, don't you think?
Gionee Elife S7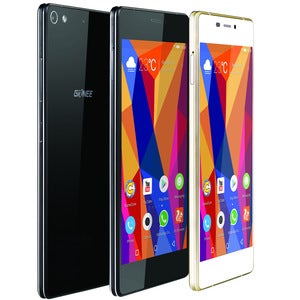 While Gionee is far from a household name, the phones it makes do need to get more exposure. Take a look at the Gionee Elife S7 and you'll probably agree. At 5.5 millimeters, it is one of the thinnest smartphones in existence, which makes it an impressive feat of engineering. But thinness does not translate to hardware weakness in this case. Quite the contrary – inside the Elife S7 you'll find a MediaTek 6752 octa-core SoC, 2GB of RAM, 16GB of storage, and a 2750mAh battery – quite large for a phone of this caliber. In addition, you get a 13MP camera with no bits sticking out and an 8MP front-facing shooter. All in all, this is probably one of the better mid-range phones that you've never heard of.
More MWC 2015 coverage: