Best phones with a headphone jack: Google Pixel, Samsung Galaxy, LG and more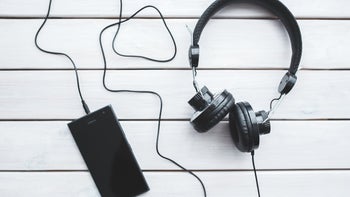 Even in 2021, there are plenty of great smartphones that still sport a headphone jack and it's not just budget ones.
Although a headphone jack doesn't take that much space inside a smartphone, major companies, starting with
Apple
, have decided that it's time for us to go wireless. But if you're an audiophile who loves your wired headphones, or simply don't find Bluetooth ones that much more convenient, we've listed the best modern phones with a headphone jack here for you.
Best phones with a headphone jack, summarized:
Asus ROG Phone 5
The reason this phone is first on the list is not just the fact that it's a powerful, flashy flagship with a 3.5mm headphone jack, but also that it has a high quality amp for powering your headphones.
In addition to that, the ROG Phone 5 packs some of the best front-firing dual speakers ever put on a smartphone, so if you value your music, you'll likely love this phone.
For more details, check out our full
ROG Phone 5 review
, but to sum it up, it's a flagship gaming smartphone with excellent performance and many great features, including a music equalizer.
Google Pixel 4a (5G)
A more lowkey option for the Android user, the Google
Pixel 4a 5G
comes with a headphone jack, fantastic camera performance and a bargain price for all that it is.
It offers a clean, stock and smooth Android experience, a
6.2
-inch display and good bottom-firing speakers. For a more in-depth look at this phone, please see our full
Google Pixel 4a (5G) review here
.
Samsung Galaxy A72
Samsung's early-2021 flagships didn't come with a headphone jack, but the mid-range
Galaxy A52
and Galaxy A72 do have one, with the latter being the bigger phone.
Aside from the 3.5mm jack, the A72 is notable for its beautiful modern design, 6.7-inch screen, big battery, IP67 dust and water resistance and some quality cameras for a mid-ranger.
Interested in seeing photo samples and more details about this phone? Check out our full Samsung
Galaxy A72 review
.
LG Velvet
LG may be on its way out
, but its phones are still highly desirable, particularly the gorgeous LG Velvet. Its striking design aside, the LG Velvet is a flagship phone with a headphone jack, which is a rarity nowadays. It also sports stereo speakers, albeit not exactly rich and full-sounding ones. Despite being a slightly older phone than the rest on this list, it's 5G ready too.
Wish to learn more about it? See our full
LG Velvet review
, complete with more design shots of this beautiful phone. You may also be interested in checking out the most recent
deals on LG phones
, now that they're being price reduced. All of them have a headphone jack.
In addition, we have a list with the
best high-end Bluetooth wireless headphones money can buy in 2021
here, in case you want to give wireless audio a shot.
Does your smartphone have a headphone jack, and do you need it, or do you think it's time to let it go and move on?