Best new Android, iPhone and Windows Phone games for July 2013
9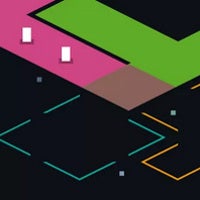 The hot month of July brought us a flood of awesome new games in the summer heat and gamers could not complain about lack of variety.
From action games to strategy to puzzlers, it seems that Android's Google Play and the App Store were just bursting with new great titles. Still, there was one game that launched in the last day of July and instantly caught our attention to rank as the best game of the month.
That is indie strategy rymdkapsel (try remembering that!) with its amazing blocky graphics and immersive gameplay. It's costly, but it's definitely worth it.
In other genres, we had the awesome Riptide GP2 launch with even better graphics, and then Pacific Rim was the perfect adrenaline booster for action loving folks. Limbo and Deus Ex launched earlier in the month, but we're still extremely happy about having them on mobile.
And that's just the beginning! We have more great picks and even some good Windows Phone applications. Check them all right below and jump in with your own favorites in the comments section!
#1 to #20: Android and iOS games
$21 to #25: Windows Phone games