Best new Android, iOS and Windows Phone games for April 2014
8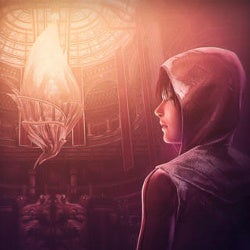 This is our selection of the best games for the month. Take a look at our picks for best Android, iOS and Windows Phone apps for April 2014.
We have handpicked the very best new Android, iOS and Windows Phone games for the past month, and now it's time for a wrap-up. April brought is a bonanza of exciting new games, but we had to narrow all the great games out this month down to a reasonable number, filtering only the cherries on top of the app cake.
We start off this month's selection with some iOS-exclusive games, as Apple managed to scoop some of the best titles this month launching first and only for iPhone and iPad. Titles like Republique and Unpossible have quickly climbed to the top of our rankings.
After that quick foray into Apple-only games (don't worry, though, we expect those same games to arrive on Android in the next few months), we continue the selection with titles that are available on both Android and iOS. Finally, we conclude this selection with out Windows Phone favorites for the month. Microsoft's platform is still far from being a gamer's paradise, as it only gets the interesting titles many months after they launch on Android / iOS (if it gets them). It's still moving to closing the gap, though.
With no further ado, take a look at our absolute favorite Android, iOS and Windows Phone titles right below, and let us know what you have been playing these days!
Best new Android, iOS and Windows Phone games for April 2014