Best Samsung Galaxy Note 4 battery cases
6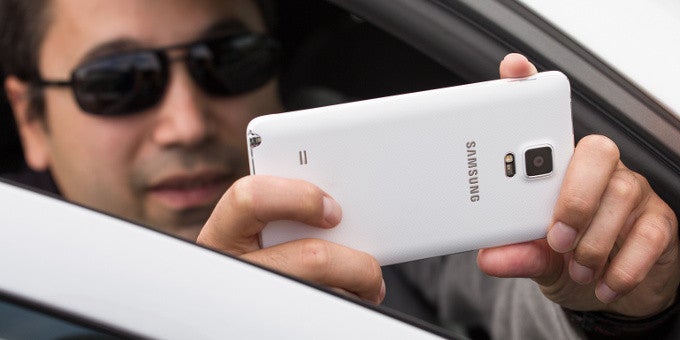 The Samsung Galaxy Note 4 is one of the best large-screen phones money can buy right now, and as such it comes with a fairly large, 3220mAh battery that lasts a full day and even more under lighter use.
However, if you're looking for a case for the Note 4, you might want to get an extra boost in battery life - something useful for travellers and those who stay glued to their phone screens for hours on end.
So what do you get? We've looked at a few Note 4 battery cases to pick the best options on the market right now, and we've summed them up right below. Take a look.
ZeroLemon 10,000mAh battery case for Note 4
Dimensions: 89.2 x 163.3 x 20.6
Price: $60
ZeroLemon's 10,000mAh battery case is an absolute beast that more than triples the original capacity of the Galaxy Note 4's battery. It also makes the phone look like a little brick, but that's the price to pay for getting more than a week of battery life. Is it worth getting this monstrous case? It's the most affordable option in terms of battery capacity for the money, and we can see travellers who go on a long journey seeing the most use out of this case, but for regular use, it makes the phone too big and seems like an overkill.
Mugen Power 6,640mAh battery pack
Price: $89.50
Mugen Power also offers a 6,640mAh battery pack that fits on the Galaxy Note 4, and this is another good option for long-distance travellers, cyclers, and others who need the maximum battery longevity out of their phone. This case comes with some nice extras: Qi Wireless charging, a hands-free viewing stand, it's NFC-ready, and comes with one year warranty.
Hyperion 8,000mAh case
Price: $45
This is the best value for the money battery case for the Note 4 that will not come with any build quality issues - it's still well built, and delivers on its promise to bring a huge improvement to battery longevity. It also looks fairly stylish.
PowerBear 125% re-charge case
Price: $35
Finally, here is the most affordable option of them all: the PowerBear 125% re-charge battery pack that comes in at just $35. With mostly positive reviews, and a kickstand in the case, this is a nice option to have for those who need that extra kick in battery life without breaking the bank.
Mugen Power 3,320mAh extended battery
Price: $44.50
The 3,320 MugenPower case doubles on the battery life of the Note 4, and this improvement in battery longevity should be much more manageable, since the case does not grow to be immensely large. With this extended battery you can expect around three to four days off the charger with your Note 4, while still you'd be able to put the device in your pocket.