Best Qi wireless chargers compatible with the iPhone XS and XS Max
5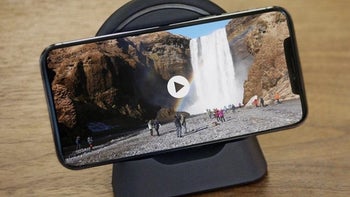 Apple's
AirPower wireless charging mat
may look svelte and top up everything with the fruit logo in sight but is not coming any time soon, if at all. What's a cord-cutter to do when they get their new
iPhone XS
or
XS Max
then? After all, why have
expensive glass backs
that pass those electrons through with ease, if not to use the new wireless charging option that Apple finally brought to its phone portfolio?
Fret not, though, as there are already brands that like Belkin or Logitech that have exclusive wireless charging gear developed directly in collaboration with Apple. Utilizing the most widespread Qi standard, the iPhone XS and XS Max-compatible pads or stands output the needed 7.5W of power, which can pass through most regular cases, too.
We've picked a few of the best new wireless chargers iPhone XS and XS Max-approved for your charging pleasure, and made sure they offer non-slip surface, various thermal and foreign object protections, as well as good equipment warranty. Most of them are pricey, but worth the splurge if you want to stay disconnected to your new iPhone XS or XS Max.
Belkin Boost Up Special Edition Wireless Charging Pad ($59.95)
Apple has a new wireless charging champion for its freshest iPhone XS and XS Max duo, and it is a "Special Edition" of the Belkin BoostUp pad that we have already
reviewed
in previous hands-on roundups.
The new kid on the BoostUp block brings with it elaborate stainless steel base a shiny chrome finish and a matte surface that grips your iPhone with its soft silicone embrace. It charges through cases up to 3mm thick and delivers the needed 7.5W output to Apple's newest iPhones.
Mophie charge stream desk stand ($69.95)
The newest entrant in the wireless charging battle from Mophie shoots two birds with one stone. It allows you to top up your iPhone XS or Max sans cable, and at the same time keeps it propped up so you can continue using it for added convenience.
Stream movies, browse the Internet, check messages, all with one hand while the iPhone is standing on your desk and letting 7.5W be collected by its coil at the same time. The Mophie charge stream desk stand (yes, it's a mouthful), can pump your handset full of electrons through any regular case and comes with two years of warranty.
We wish it came with a lower price, too, but that's the one to pay if you want to have the "iPhone XS Max" compatibility label slapped prominently on the charger.
Logitech POWERED FOR iPHONE ($69.99)
Another one in the standing wireless charger cohort is Logitech's new "POWERED FOR iPHONE" series stand. It is exclusive to Apple's Store, just like the special edition Belkin, too, and costs pretty penny, but is pretty in white-ish.
Flip the iPhone XS Max vertically or horizontally for watching movies with ease, and get the 7.5W juices flowing all the while, that's the premise behind Logitech's Powered stand. Since the cradle is made in an U-form, you can simply slide the iPhone XS or XS Max in, and be sure that the necessary coils will be lined up for faster charging.
The stand's engineers have even thought about the angle you should be looking at your iPhone, and claim that 65° is the optimal number for the best Face ID unlocking position.
Seneo 2 In 1 Wireless Charger ($25.99)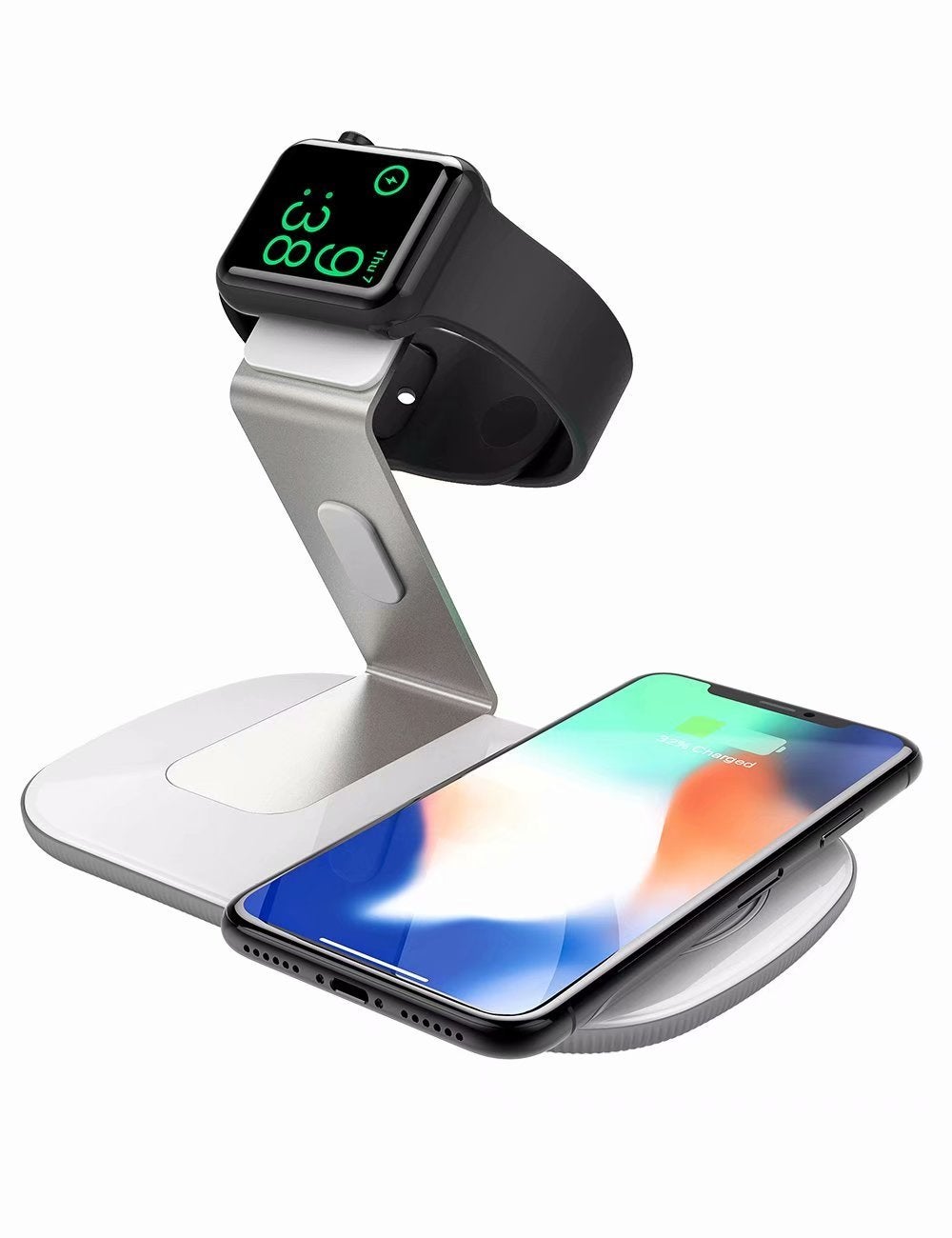 Tired of expensive chargers? You might have seen this one in your local Walmart and wondered what does it do? The Seneo 2-in-1 won't break the bank, and can top up both your iPhone XS or XS Max, and your Apple Watch at the same time.
Equipped with three wireless charging coils, it makes it easy to simply plop the iPhone, set it and forget it, instead of fumbling around for the exact placement.
The Apple Watch gets a removable hanging stand, and the Seneo charger lets its magnetic cable run through a slot underneath for tidying up the cable mess a bit. Your iPhone can charge lying flat, or in a standing mode for added convenience, too.