Best LG V30 screen protector: here are your options
2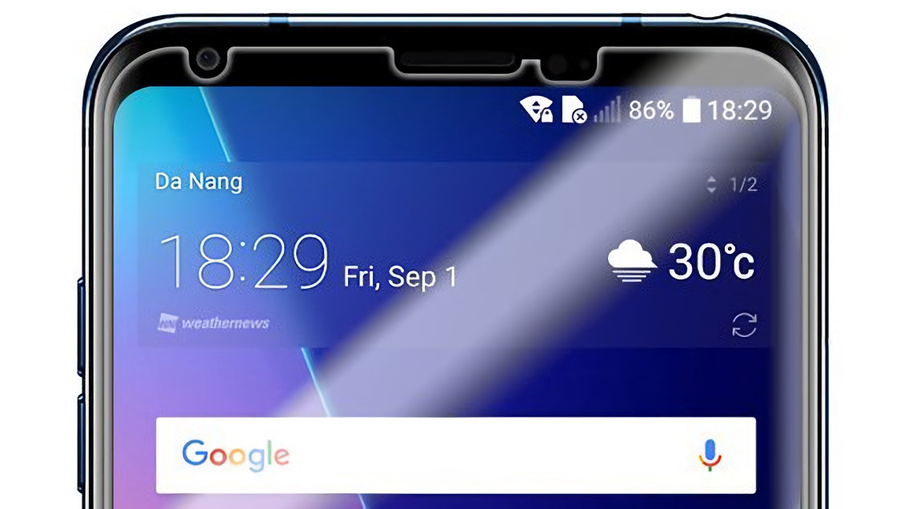 If you've recently bought an
LG V30
, you'll certainly want to keep it in good condition until the time comes to replace it with a better device.
Purchasing a case
is always a good first step in the mission to safeguard your V30, but keep in mind that its large 6-inch screen is going to need some protection too.

Below, you'll find some of the best LG V30 screen protectors available on the market today. You won't need to allocate a big part of your monthly budget here, as they are all quite affordable, regardless of the material they're made of (glass or plastic).
Skinomi TechSkin screen protector
If you're not adamant on getting a tempered glass screen protector for your V30, the TechSkin line by Skinomi is one of our top recommendations. Unlike most others, TechSkin offers precise laser cutting around all the elements at the front to offer maximum screen coverage. The TechSkin is flexible, and the wet installation makes it very easy to apply on the slightly curved screen of the LG V30.
Orzero Tempered Glass screen protector
Looking for a decent tempered glass screen protector to cover your LG V30 with? If so, you should definitely give Orzero's offering a try. This protector provides 9H hardened glass protection and slightly rounded (2.5D) edges for a smooth coverage, while also being very easy to install. Take extra care to center this cover perfectly or loss of sensitivity might incur.
IQ Shield LiQuidSkin screen protector
Designed for an edge-to-edge coverage of your LG V30 display, the IQ Shield LiquidSkin protector is comprised of 4 thin layers: an anti-yellowing UV coating on top, a TPU (thermoplastic polyurethane) layer for transparency and elasticity, a tough protective liner, and an adhesive layer at the bottom. Some users have reported that they've had trouble with the installation of this cover, but the pack does feature a second protector for just in case.
Wimaha tempered glass screen protector
Wimaha is a value-for-money accessory maker, and its tempered glass screen protector for the LG V30 is no exception. It is a less expensive alternative to Orzero's product, yet also offers a 0.3mm 9H hardness, scratch-proof oleophobic coating, maximum clarity and touch sensitivity retention, plus bubble-free installation for the handyman-challenged.
Sparin screen protector
Sparin's screen protector for the V30 offers precise cutouts for the camera and speakers. At 0.15 mm, it's also very thin, which helps in retaining the sensitivity of the display and ensures compatibility with most cases on the market. Sparin offers two protectors in this pack, making it a great value-for-money proposition.