The best LG V30 cases and covers
12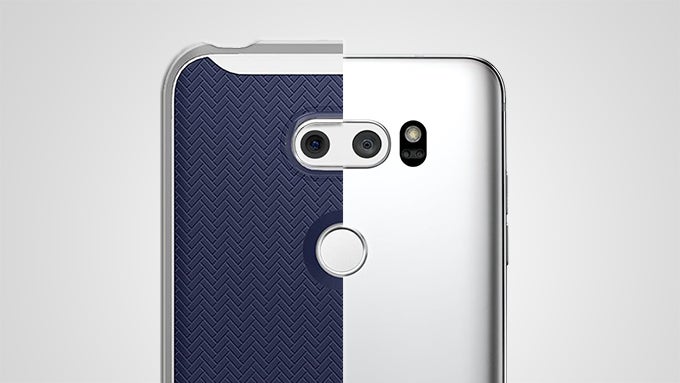 Are you thinking of getting a nice case for your new LG V30? If that's the case (pardon the pun), you've come to the right place! There's a good number of V30 covers available on the market, and we understand that it might be a bit hard to filter out the ones that are truly worthy of attention.
Thus, we've rounded up some of the finest cases money can buy. Of course, what's best for you will largely depend on your needs and preferences, so our picks are divided into several different categories. Whatever your tastes might be, we think you can find at least a few models that you'll like. We'll make sure to update the list once more great candidates hit the shelves.
The best sellers
Spigen Neo Hybrid
We're kicking things off with one of the most recognizable cases in the last few years. The Spigen Neo Hybrid is a jack of all trades. It offers decent protection from bumps and scratches while staying relatively slim and lightweight. The herringbone pattern on the back isn't just there for the looks - it also provides a better grip, meaning that the V30 won't easily slip out of your hands. The two colors available for this case are Gunmetal and Satin Silver.
Lumion Gradien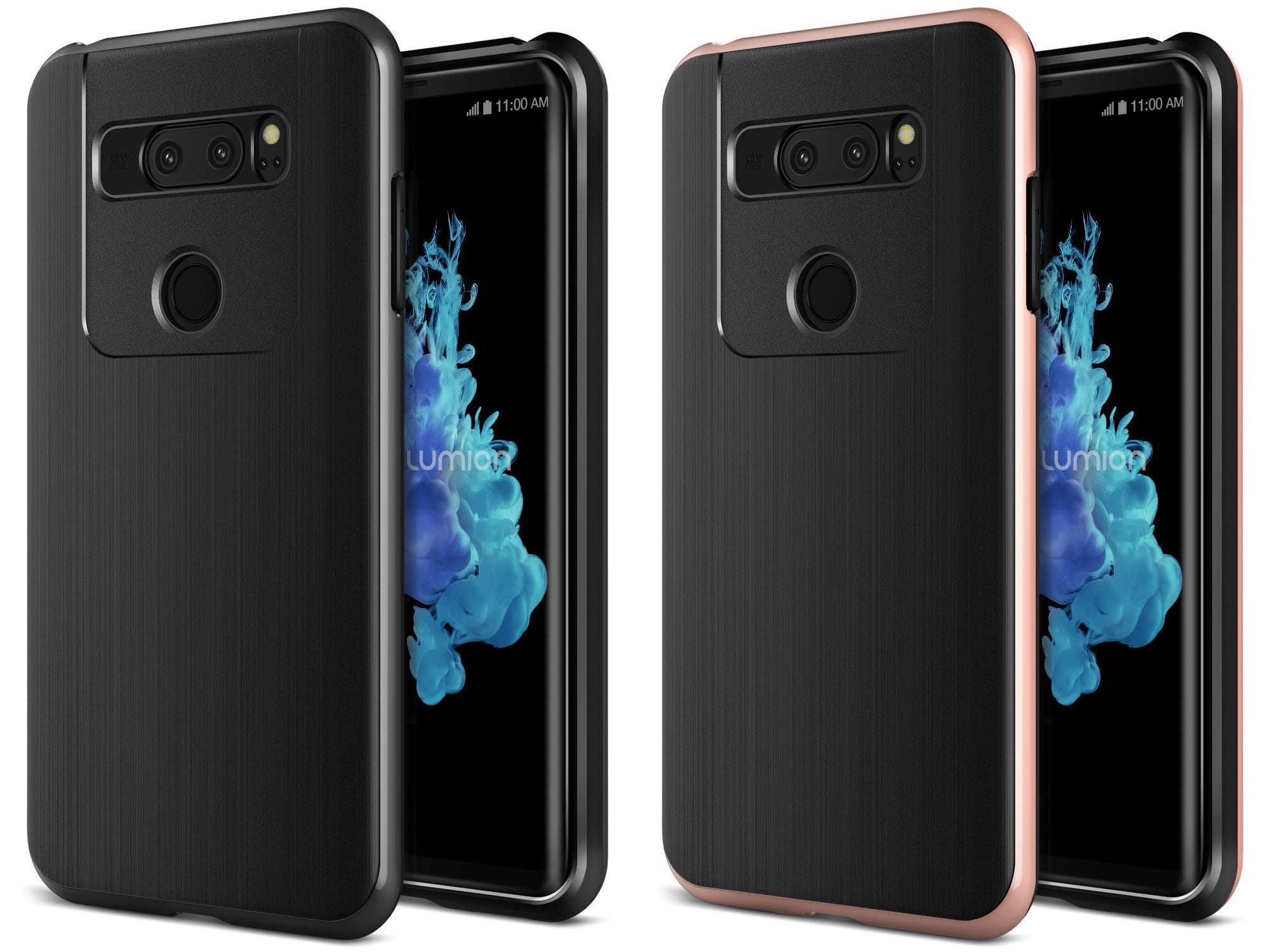 Lumion Gradien
Lumion, previously known as VRS Design, is a manufacturer that's often featured in our "Best cases for..." articles. Much like the Spigen Neo Hybrid, Lumion's Gradien model for the V30 is a great all-rounder that's made from a soft TPU shell and a harder polycarbonate frame. The raised lip on the back safeguards the camera and fingerprint scanner, but also fits into the design quite well. Gradien cases come in three colors - "Silver", Black Metallic, and Rose Pink, but keep in mind that these only apply to the glossy plastic accents on the sides.
OtterBox Symmetry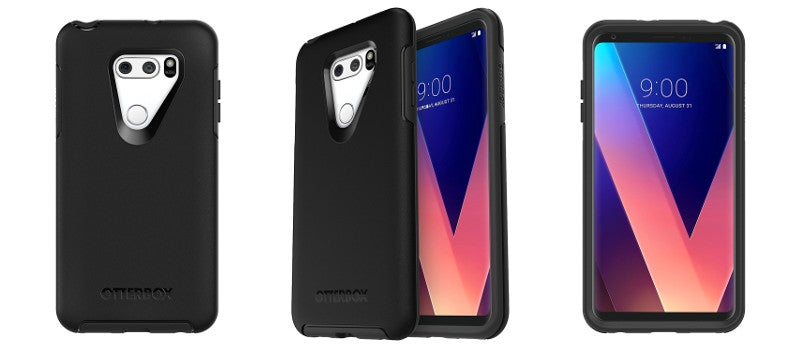 OtterBox Symmetry
Most OtterBox products are super tough, but also quite bulky. However, the company has been employing a different approach with one of its series. The Symmetry lineup is known for being slender, but its representatives typically offer a level of protection that's better than cases with similar measurements. Perhaps the most notable trait of these covers is the extra exaggerated front bezel which does a great job of protecting the display. The Symmetry case for the V30 can't be bought just yet, but chances are that it's going to be worth the wait.
Slim and/or clear cases

Cases from left to right - Olixar Flexishield, Ringke Fusion, and Cubevit Crystal Clear
| Olixar Flexishield | Ringke Fusion | Cubevit Crystal Clear |
| --- | --- | --- |
| | | |
| Price: $10.99 | Price: $7.99 | Price: $7.95 |
Looking for something minimalistic? Or perhaps a case that won't hide the beautiful colors of the V30? Fret not, we got you covered, so to speak. In this category, we've picked three cases - the Olixar Flexishield, Ringke's Fusion, and the Cubevit Crystal Clear.
Olixar Flexishield is a simple and slender cover that's also pretty affordable. It's made from a gel material that's a bit more durable than your regular TPU. It might not be the best choice if you regularly drop your phone, but it does provide a good grip and is super pocket-friendly. At the moment, the Flexishield is only available in black.
Meanwhile, Ringke's Fusion may not be as thin as the Olixar offer, but it's clear and also a bit cheaper. The main body is made of durable polycarbonate, while the framing on the sides is from TPU. There are cutouts for the camera and fingerprint scanner, but keep in mind that the USB-C port and headphone jack are covered by flaps. There are a few color options for the frame - you can keep it clear, or choose to have it in Smoke Black or Rose Gold Crystal.
Finally, we have a case that's a combination of the above two. The Cubevit Crystal Clear is a transparent case that's also super thin, making it a great choice for those of you looking for that "barely there" experience. The inner layer is textured with special "dots" that prevent the appearance of bubbles between the case and the back of the phone.
Heavy-duty cases
Last but not least, we have a trio of cases for those of you who like to go adventuring, work outside in all sorts of weather conditions, or just have a slight case of the butterfingers. If you really want to keep your precious LG V30 safe in any situation, these are the products that will deliver. Feel free to check them out in the gallery above.