Best Buy now accepting preorders on Verizon, Sprint and AT&T versions of the Samsung Galaxy S III
12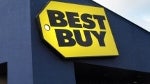 If you're a customer of Verizon, AT&T or Sprint and you have decided to forgo sleep (or grow a 'preorder' beard) until your money is accepted in exchange for a reserved unit of the Samsung Galaxy S III, the good news is that you don't have to wait any longer. Best Buy announced that it has
started accepting preorders for the device
. To be even more precise, this, ahem, Pre-Sale as the retailer calls it, is taking place not only at the big box locations, but also at the 334 Best Buy Mobile locations.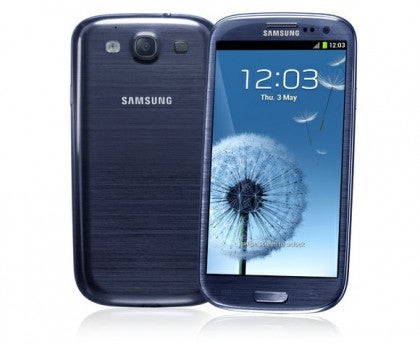 Samsung Galaxy S III
Verizon and Sprint customers can choose from 16GB or 32GB of native storage while
AT&T customers are limited to the 16GB model
. On the other hand, AT&T customers
can order the device in an exclusive red color
in addition to the Marble White and Pebble Blue that all carriers are getting. And AT&T noted in its release on Monday that a 16GB microSD card is available for $39.
All four major U.S. carriers will begin taking pre-orders for the Samsung Galaxy S III on June 6th with
U.S. Cellular starting on June 12th
. T-Mobile and Sprint have announced that they will
each launch the phone on June 21st
with U.S. Cellular looking to release the unit in July. AT&T and Verizon have not offered a precise launch date.
source:
BestBuy
via
AndrodCentral
Best Buy today launched a pre-sale of the Samsung Galaxy S III, across three networks – Sprint, AT&T and Verizon Wireless. The pre-sale is available in all Best Buy big box locations and the 334 Best Buy Mobile standalone stores across the country.
The Samsung Galaxy S III features Android™ 4.0 (Ice Cream Sandwich), has a 4.8-inch HD Super AMOLED™ touchscreen, a Qualcomm Snapdragon S4 1.5 GHz dual core CPU and 2GB of internal RAM.
Best Buy offers consumers the choice of any carrier, any phone, any plan with lots of unbiased advice at all of the Best Buy and Best Buy Mobile stores. In addition, it features an array of services aimed at improving customers' experience, including Walk Out Working, Upgrade Checker, Happy 24 and a full array of accessories for customers to protect and personalize their new mobile devices.