Best Buy misses Q3 expectations, phone and tablet sales still excellent
10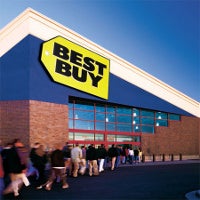 Best Buy reported that its income fell 29% in the third quarter as the company had to cut prices in some of the most popular product categories as tablets and smartphones to maintain traffic, especially during the busy
Black Friday
weekend.
The retailer missed analysts expectations and shares tumbled nearly 9% in pre-market trading.
Best Buy is facing increasing competition from online retailers and other discounters, but its own online store is also growing fast with revenue from online purchases up by 20%.
When it comes to products, the retailer again reported big
gains in all mobile devices
including tablets, cell phones and e-readers. The positive growth was offset by weaker TV and game sales.
"We took actions to provide value to customers and drive our business in this competitive consumer environment,"
said CEO Brian Dunn. As a result, the company could maintain positive traffic, comparable sales growth and progress in key areas.
Best Buy's Q3 ended on November 26th. The retailer registered net income of $154 million, down from $217 million in the same period last year.